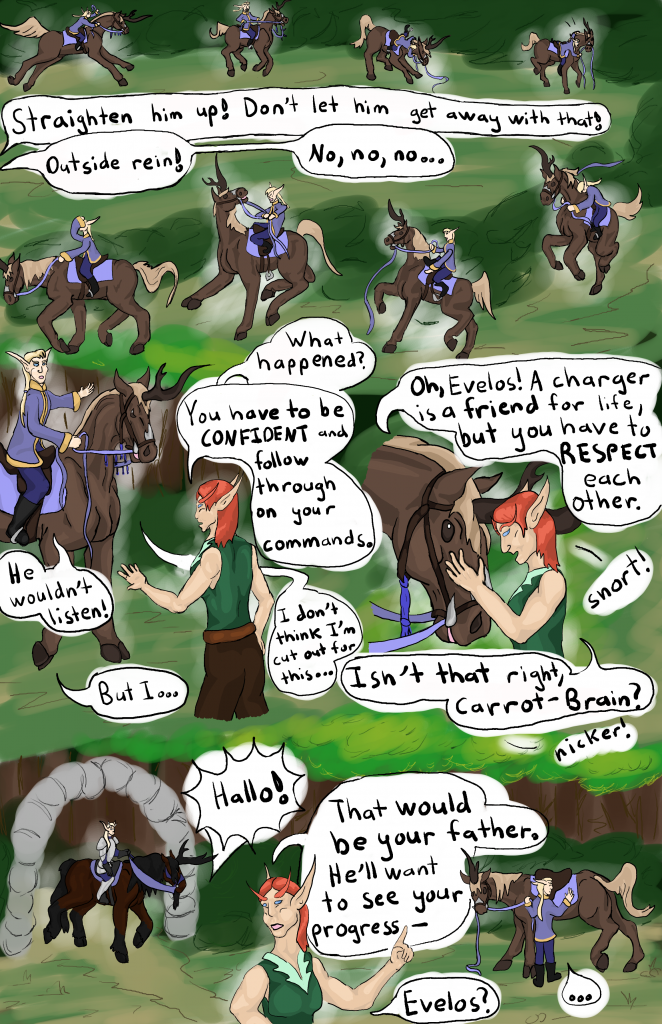 Transcript*
Mirium: Straighten him up! Don't let him get away with that! Outside rein! No, no, no…
Mirium: What happened?
Evelos: He wouldn't listen!
Mirium: You have to be confident and follow through with your commands!
Evelos: But I…
Evelos: I don't think I'm cut out for this…
Mirium: Oh, Evelos! A charger is a friend for life, but you have to respect each other.
Fleet: *snort!*
Mirium: Isn't that right, Carrot-Brain?
Fleet: *nicker*
Keelath: Hallo!
Mirium: That would be your father. He'll want to see your progress–Evelos?
Evelos: …
*(For those who can't read my atrocious handwriting.)