By Joe Salamone
Joe Salamone is a gamer, narrative designer, and writer. His belief is that the written word is only one way to tell a story, and that through imagery and music, a well told-tale can take on an energy that goes well beyond what's written on the page. His hope is to one day craft stories that can be put to use in video games or around the roleplaying table.
---
Caryx,
I trust you are well. I have a task for you. I feel you may be the one most suited for it, and I trust that you will take the utmost care in fulfilling it. We have received an emissary from Tarith recently with a request. I'm sure she will make her requests known almost immediately. Please see to it that she is provided with the utmost respect and care, as her larger requests are pondered by Her Majesty. When completed, please see that the emissary returns safely, so that she may have her audience with Her Majesty.
Respectfully,
Nin'Sari Valden
---
Caryx stared at the words on the page. The heavy seal of the Mamean Circle completed the letter, which Caryx searched heavily for any other details, though he could find none. His amber eyes darted quickly between the words on the single piece of paper and the young human girl standing in front of him. The two of them stood face to face -- or face to chest, as she was significantly smaller than him. Her blue cloak stood out from the greens and browns of the jungle that framed her as a backdrop. She had arrived alone, carrying only her own small pack and this single-page letter.
As he lowered the page, he began the task of studying her. Small in stature and young, by his reckoning. Her cloak protected her head from the rains that often swept through this area, and her eyes remained fixed on his.
In all of his years as a game warden on the Mamea Nubandu preserve, he felt that the most telling feature of any living being was the eyes. Her eyes were big, bright blue, and unwavering. If not for the conviction behind them, Caryx would say that these were eyes of a prey animal: a scared creature whose purpose was to run and to feed whatever larger beast found her first.
"Well?" the girl said, breaking the silence.
"What is request?" Caryx responded flatly.
The girl let out a large sigh. "A request. If I ask you for a…" She paused slightly. "Like a favor."
"I know what request is. What is request?" Caryx asked impatiently.
The girl blinked. "Oh! Oh, you mean my request. Of course. Well, I have been sent from Griffinrock to evaluate the possibility of training large predators for use in armed conflict."
Caryx flicked his tongue at this. "Armed conflict not for animals."
The girl lowered her head. "Well, yes. Right now they are not, but with the proper training, as we've done with our gryphons, they could very well turn the tide--
---
Halt! This is restricted content, citizen. Have you logged in?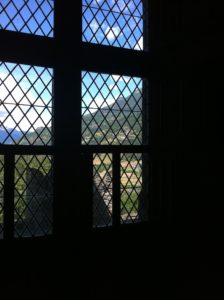 ---