Rob De Graaff is a history enthusiast and amateur writer from New Jersey.
---
Captain Reylan Ceidwyd was thinking about gryphons.
He had seen them only fleetingly on a handful of occasions: small forms that soared and dove through the sky, the knights on their backs urging them on to more spectacular maneuvers. He had only seen one up close once, a creature the size of a horse, ill-tempered, but still possessing a noble bearing. He would never ride one himself, of course. He wasn't that foolish.
Yet if we had one of them, we would know what's happening in Freeport by now, he mused.
He stood and lit a candle to illuminate his path. A part of him recoiled at the idea of lighting a fire in enemy territory, but this deep within the cave system, in the foothills north of the port city, exceptions could be made. For want of anything better to do, Reylan strode towards the entrance of the cave, ostensibly to inspect the state of his men, but more to alleviate boredom that was a soldier's constant companion. As he passed, most of his own men nodded or gave a simple greeting, while the Yeni among them either glowered as he passed or were in a stupor from the events they had witnessed.
About two months earlier, the Krygons had invaded, their great armada appearing out of the mists and landing to the south of the merchant city of Freeport. The army disembarked and marched, unopposed, overland for a handful of leagues to lay siege to the city, while the rest of their fleet blockaded Freeport's harbor. The native Yeni put up a valiant resistance in the city itself, but soon Freeport was overwhelmed by the raw numbers of the southerners. When word of the siege reached Tarith, Queen Caitlin and her High Court wasted no time, and soon Reylan and his company of rangers were aboard a ship taking them south. They disembarked under the cover of night and hid in the foothills of the Tarithian Mountains north of Freeport, gathering up a handful of the siege's survivors along the way. The Yeni they found had been hiding there for nearly a month, squatting in one of the caves carved out by the ever-shifting Dehitero River.
Reylan reached the entrance of the cave and blew out the candle before crossing the threshold. The two guards stationed there, Valos and Belowhent, both greeted him quietly, before turning their gaze outwards. Reylan had several more men further out as pickets, ready to report back any enemy movements, but so far there was no sign of the enemy.
"Any sign of Harlak?" he asked.
"None, sir," Valos said. He was an wuyon'mar, and his actual name was something that Reylan had given up trying to pronounce years ago. "I'll spot him long before you, sir."
Reylan looked out to the south. He and his company were in the foothills to the northeast of Freeport, the first break in the near-endless grasslands that stretched to the south. To his right, he could make out a haze in the air: the tell-tale sign of a large city-state, caused by countless cookfires and not, Reylan hoped, conflagrations still raging from Krygon's battle-magi. The greater smudge on the horizon, near the ocean, was the city itself.
"Let me know the moment you see something," he told Valos.
Just then, he heard a commotion behind him, deeper into the cave complex. It was not loud, but certainly louder than he wanted. The voice was speaking in Tarithian, but it had a thick accent, and Reylan's shoulders sagged when he heard it.
"Not this again," he mumbled to no one in particular, but he caught a glimpse of Valos and Belowhent grinning.
"Where is he? I must speak with him!" shouted the voice, coming closer. "I cannot stand this any more!"
"Have fun with that, sir," the wuyon'mar ranger said.
Reylan turned and almost ran headlong into Sansomer Grellando, a Yeni merchant or commander of the city watch of Freeport, or... something. He had been rather vague as to his true occupation, but Reylan figured that was typical of Yeniden and did not want to press the matter further.
"There you are, Old Man," said the Yeni. Reylan was known as "the Old Man", more due to the streaks of iron-gray in his otherwise jet-black hair, rather than his twenty-seven years. "This is too long! Too long indeed!" The man's voice was increasing in volume as he spoke.
"Our lives will get much shorter if you don't keep your voice down," Reylan said, trying his best to mollify the man.
Sansomer quieted himself, but the intensity of his displeasure remained. "It is been over a month," he said angrily. "One month! we have sat in these caves, and done nothing except go on some fruitless patrols. My city, my people are under occupation by Krygon, and yet we sit here idle.
---
Halt! This is restricted content, citizen. Have you logged in?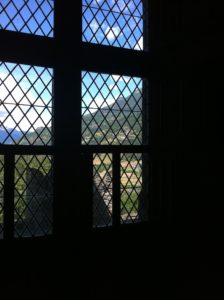 ---