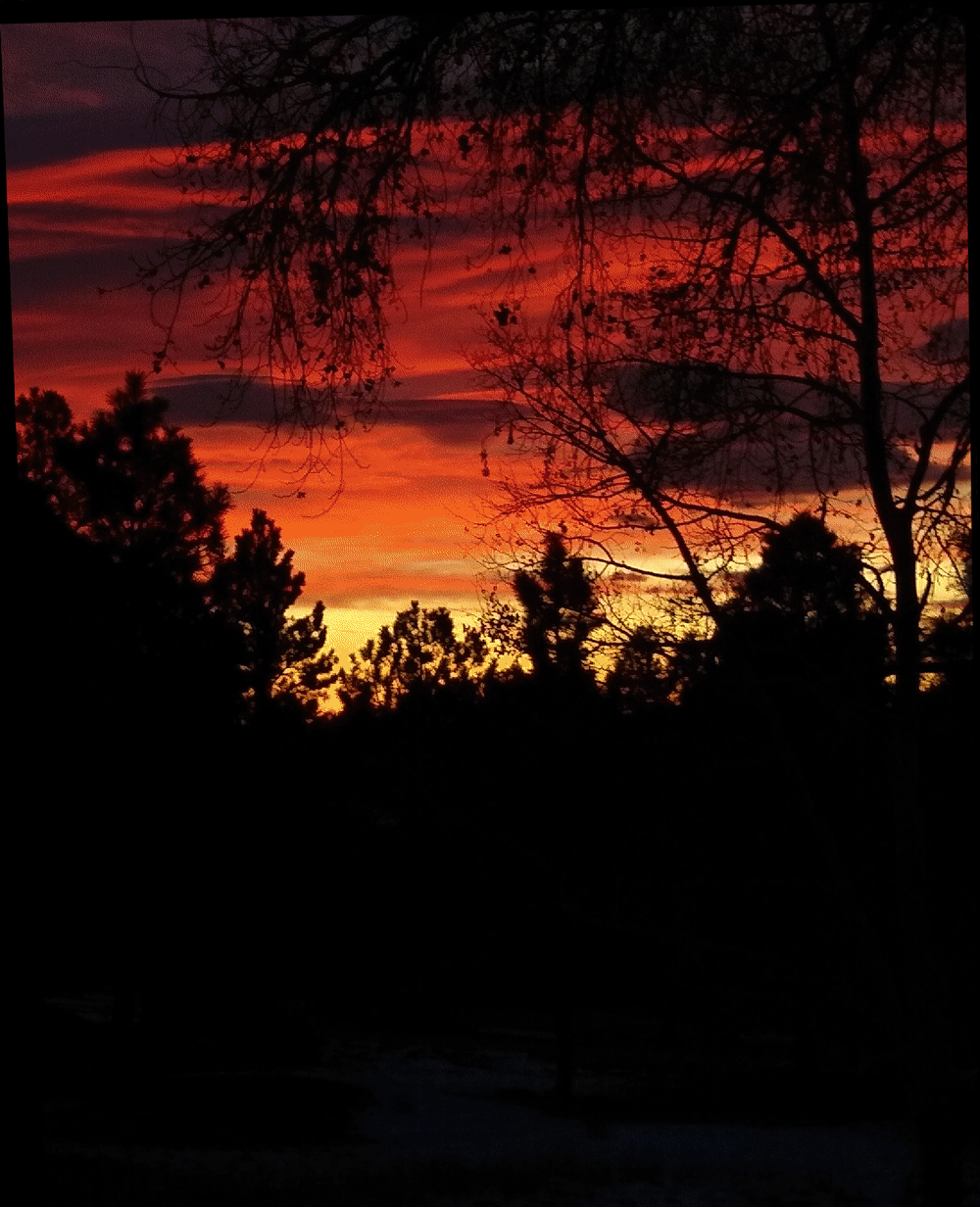 This was somewhat of an experiment and an early attempt at animation. Back in November, I took a photo of a sunrise. The sun kept rising and it kept being beautiful, so I took more photos.
Fast forward to today, where I put the photos together into a little GIF collage, using the animation program Krita. For the record, I really dislike Krita. Some of the tools don't do what you expect them to (particularly copy-paste), and you have to download a separate hacky program to render animations into GIF files specifically. Still, I'm told it's better than GIMP, and it's completely free, so for now it's what I use.
Unfortunately, this collage isn't perfect, either. The original photos were of several sizes and several angles, and even re-cutting them didn't quite get rid of the discrepancies. It creates a bit of a wobble to the picture, which I'm not sure if I like, as in a certain light, it makes it look more 3-D. The resolution of a couple of the frames are another casualty to the re-sizing process, however, which I can't quite get rid of.