By Penny
---
Despite its ornate façade, gryphon riding has always been one of the most common causes of deaths in the Tarithian army. Those brave, ignorant or desperate enough to take up such an activity often meet a grisly end, falling from hundreds of feet in the air without the need for enemy intervention. It had become a running joke among the Tarithian army: "Defeating a Tarithian footman requires a blade, a horseman a spear, but with a gryphon rider, you only need one good eye to watch the show."
Of course, the subjects of such crude and morbid humor have not been blind to the dangers of their profession; gryphons have been fitted with equipment so their riders are firmly seated upon them, and the riders are extensively trained to avoid accidents. These measures kept overzealous riders from doing all sorts of tricks and twirls that might otherwise become the last bit of theatre in their lives.
However, as with all things human, there are always certain outliers.
Above Tarith's forests flew a squadron of gryphon riders, the courier bags on their hips full of written orders for the officers on the front lines. Everyone was shrouded in anxious anticipation; as the war with the Krygons dragged on, horror stories from the front lines started to trickle back home. Bands of akor'mari, branded as killers and savages, stalked the night, their gray skin blending into the shadows, their red eyes gleaming in the dark, their hair as pale as the First Daughter moon – save for the strands drenched in the blood of Tarithian soldiers.
But right now, for better or worse, these boogeymen were the least of the riders' concerns. One was a woman, whose frame was too small for the large gryphon she was riding on. Her feet couldn't even reach where the stirrups were supposed to be, but even if they could, her gryphon was fitted with none, anyway. All it wore was a saddle, reins and body armor. The sight unnerved everyone; lack of proper flying gear was usually a death sentence, but this woman was an outlier, thriving in the skies far more than any of the riders.
"Hey, Juliette…" one of them called out to her. "Aren't you scared of ending up being another one of the army's safety stories? You're barely wearing any gear at all!"
"Huh!" Juliette scoffed. "We've been over this again and again. If I was going to end up like that, it would've happened already, but I'm still here, aren't I?"
"Still…!
---
Halt! This is restricted content, citizen. Have you logged in?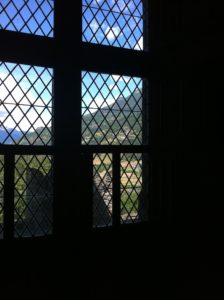 ---