Hristijan Pavlovski is a professor of Philosophy who loves art as much as he loves wisdom. His philosophy is that no other medium can summon the full range of human emotion quite like the literary arts can, and it is his goal to explore the extent of that.
---
My dearest sister,
I am writing you this final letter to announce my coming home. The months have been hard on me here in the Shey Lands, but I have prospered.
How is everything in Stormvale country?
Ahh, silly me. I got so used to asking you this question with every letter that I forgot that your reply would not reach me here. Yet, I am not sad at the thought of your reply not reaching me, for I will be elated to hear all that news from you personally.
The lands here are cold, vicious even. Yet, I was left with no choice after Father died. I had to find prosperity somewhere, for I could no longer bear to look into your eyes anymore. The way the light dimmed each time I had to reveal to you that there would be no food that day. I could not stand it anymore.
Luckily, Sar'Kata grinned at us. Had that foreman not passed through our village looking for able-bodied men, then I fear what our fates would have been. Father, for all the good he did, was a prideful man. He never wanted to teach me the family craft, because he feared I'd surpass him one day. He was a good carpenter but not a very good father. He was a good husband at least: he never once struck mother. I hope that she is doing well. She couldn't offer us much, but at least she taught us to read and write the Sailor's Speech.
The work here is hard, it drives a man to his breaking point. The foreman cares for us; I believe his heart is benevolent, but the master of the land keeps asking for more and more. Each time we manage to chop down 14 timbers, the master demands 15 the next day. We barely have time to mourn those who fall. For we know that, as soon as we bury the body, we'll have to get back to work. You become unsure which you mourn more: his death, or that you have to continue working without an extra pair of hands to assist you.
Simeon's death struck us the most. He was a good kid, came all the way from Timberfalls country. He was experienced at hewing the wood, but we all cherished him for his wit. Especially on the hardest days, he would always manage to cheer us up. Being separated from one's nest for so long tends to eat at a man's heart.
The food, well, it is palatable. On some days we eat good - on others, you get sick from the barley and turnips. On the good days, the hunters might bring in a mountain goat. Sometimes we get hare, or lemmings if the hunter's dogs manage to dig them up. But on the days that they don't manage to catch anything, we get that gods-awful barley. I swear, as soon as I come back, we will never, ever, cook barley again in our house.
Over the months, I have managed to save up two satchels worth of coins. That should last us until next year at least, we just have to be frugal about it. When I come back, I intend to propose to Ignes, my beloved. Please do not spoil the surprise by revealing this news to her! I want to see the smile upon her face. Her smile is what I have missed the most since I came here. In my free time, I play our favorite songs on the flute that I brought along with me. Her favorite was always "Prancing Meadows." I remember singing it to her last summer as we sat upon the hillside staring down at the meadows.
"Dancing, prancing meadows / call you today. Dancing, prancing meadows / call you to play. The hare is out, the fox about, the song is in the wind. Will you join us for a dance: a dance until the end…"
I cannot wait to embrace her once more and profess my love to her. The only ones I've embraced in the past few months are the stinking lumbermen. You have to. When the wind starts blowing upon our shack in the evening hours, we begin to pray that the whole thing doesn't come down right on top of us. The creaking of the shingles sends us off to sleep each and every night; after a while, it becomes almost like a melody.
But now, with the winter months soon approaching, we have to deal with the snow as well. The living conditions are becoming unbearable. Every time it hails, we have to patch up the shack in the morning. I grow tired of plugging holes. And the food is becoming more and more scarce, as most of the animals have begun hibernating. The only thing left are a few roots, some grasses, and that damned barley.
I'd wish I could write more about my situation, but I do not live a very exciting life. The life of the common man has always been constrained to poetry and song. I guess no lord wishes to see upon their walls the "filthy peasants" underneath him going about their day. They prefer to grace their murals and tapestries with prettier sights.
So, I leave you with a poem I wrote. It helps me accept my fate.
---
Halt! This is restricted content, citizen. Have you logged in?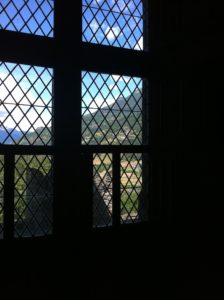 ---