Malcolm Schmitz is an autistic author who writes about queer people, eldritch angels, nebbish unicorns, and lace-making orcs. His fiction has been published in Crossed Genres, Fusion Fragment, and Sword and Sorcery Magazine; his short story "The Captain's Sphere" made the Long List for the 2015 Otherwise Award.
---
The Legend of Barmy Blakken
and
the River of Life and Death
Translated from the Talshei Codex
with commentary from Borage of Freeport
---
Editor's Note: This folktale comes to us from the Talshei Codex, a record of folktales from the Little Folk of the Shey Lands.
The Talshei Codex was most likely composed in the Year of the Dappled Rat by the Traveler, an adventurer from Krygon whose records have long outlived their true name. The Traveler is thought to have been a bard from the Mogul's Imperial Court who was tasked with cataloging the legends of outlying parts of the fledgling Empire -- and, incidentally, rewriting them to better suit the Mogul's political aims. The Codex therefore takes a condescending Imperial view of the Little Folk that would be considered offensive in cosmopolitan academic contexts today.
The Codex is an unreliable resource for earnest academic discussion of Sheyn folklore, but is quite a revealing look at the political and spiritual views common in the early Empire. Any student of Krygon's recent history should be aware of the Codex -- and the other works like it.
---
Very, very long ago, when fleas were barbers and sheyn-goats learned to smoke, there was a little yurt-village on the west slope of nowhere. The village had goats; the village had goatherds.
And the village had its idiot, one Barmy Blakken. (1)
Barmy Blakken was a goatherder, son of a goatherder, grandson of a goatherder. Not a single branch of his family tree had ever grown towards anything more.
But one day, his folks took their goats to Stormvale, the biggest city Barmy had ever seen, and in Stormvale, the Market Street was roped off. A crowd of Big Folks gathered round it, thick as plaster.
"Momma," Barmy said, "what's all that for?"
"There's a parade, Barmy," his momma said. "Pay it no mind."
A trumpet bleated, and a carriage passed through the empty street. A carriage made of shiny gold, and inside was a maiden: a Big Folk maiden with long, black hair and skin as dark as the night sky.
She was the most beautiful woman Barmy had ever seen, and he couldn't help but stare.
"Momma," Barmy said, "I'm gonna marry that girl."
"Like nuts you are, you idiot," his momma said. "That's the Princess of Tarith. You ain't never gonna speak to her."
"Yes, Momma," Barmy said.
"Now hurry up, come help me with the goats," his momma said.
Barmy didn't want to help with the goats. Barmy wanted to follow the Princess and ask her for her hand. So, he helped with the goats, but late that night, he snuck off to the Palace. He climbed up its stepped terraces, pulling himself up brick by brick, until he reached the highest room and the tallest terrace. (2)
A light shone through the window. Barmy had to stand on tiptoe to get a glance inside.
He saw the Princess brushing out her long dark hair. He reached up high as he could and tapped on the frame.
"Who's there?" the Princess said. She looked out the window, but didn't see a soul.
"Down here, Princess!" Barmy said. He waved, so hard he wobbled.
"Oh? What do you want, Little One?" the Princess said.
"I've come... to ask... for your hand... in marriage," Barmy said, trying to keep his balance.
"You asked me?" The Princess raised her perfect eyebrows.
"If you're wanting," Barmy said. "My momma has the biggest goat herd in the village. I could treat you right."
The Princess laughed, covering her rosebud mouth.
"How... sweet of you," she said, "but my father won't allow it."
"Your father?" Barmy blinked. "What's he got to do with the price of goats?"
"If you want to marry me," the Princess said, "you have to ask my father for my hand. And he thinks no man is good enough for me, not in all of Talmenor."
"Well, that's dumb," Barmy said.
---
Halt! This is restricted content, citizen. Have you logged in?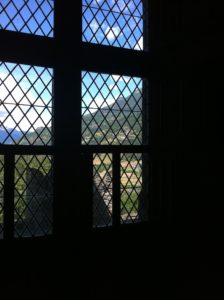 ---