A native of Broken Arrow, Oklahoma, Austin Worley writes speculative fiction and poetry. His published stories include heroic fantasy, Weird Westerns inspired by the rich history of his home state, and genre-bending tales starring the vigilante Whippoorwill. When he isn't writing, Austin enjoys amateur astronomy and astrophotography, reading, video games, and spending time with his family. You can follow him on Twitter @AMWorley_Writer.
---
When Hawwa bint Huda el-Zaidi spied a column of smoke rising against the rosy sky, the voice in her head spoke for the first time all week.
"Hurry!"
She stiffened at the desperation dripping from his voice. Before now, Soqqith only ever addressed her with sibilant whispers. Soft. Gentle. Almost a lullaby. Nothing like his latest command. Why would smoke worry a creature mighty enough to grant her powers beyond imagination and promise even more?
"Hurry!"
Anxiety fluttered in her chest. The smoke…wasn't it rising from the northeast? And didn't her maps say the ancient ruins of Nushaba stood off that way? Oh gods! Someone threatened the temple, and if his acolytes fell before she delivered her cargo—
---
Halt! This is restricted content, citizen. Have you logged in?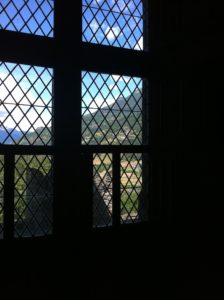 ---