Katrina Schroeder is a book coach, editor, and writer. When she's not knee-deep in words, she's playing tabletop and video games, reading more books than she can keep up with, or is in a kayak. She can be found on Twitter as @katrinaeditorial1 or you can learn more about her on her website at katrinaeditorial.com.
---
The village lay just ahead at the bottom of the hill, a few miles west of Bataklik Forest. The sky was gray, threatening to spit rain, and smoke rose from a few of the homesteads. Vigmarr wrapped his wolf-skin cloak a little tighter around him. The temperature was comfortable, but the sight of the village settled within the fog brought a shiver that shook him to his core.
Who the grel am I kidding? Vigmarr knew the shiver wasn't the thought of the coming winter. He didn't have the courage to make his way down the hill.
He'd camped just outside of town over the night. After taking six months to return home, he didn't think one more night away would make a difference. Grel, his family probably thought he was dead anyway. He could just keep traveling and continue taking up mercenary work here and there, but none of those battles carried the same rage and excitement that they used to.
No, his family deserved to know. Elly deserved to know.
"Screw it."
Vigmarr hefted his bag over his shoulder and made his way home.
He felt like the walk down the hill was the longest and heaviest walk of his life. But he also didn't want it to end. The sooner it ended, the quicker he was in town. He grunted, shifted the weight of his bag, and picked up his pace. Dust kicked up around him, and it carried with it a nostalgic scent. He hadn't been gone for more than a year, and yet the familiar scent of home's earth elicited a softer grunt from his throat. His face began to relax.
Vigmarr finally crossed the village threshold and stopped. It didn't feel any different. Why did he think it would? He shook his head and continued on.
"Vigmarr? Holy chit, boys, it's Vigmarr the Scarred as I live and breathe!" He turned at the familiar voice. A young man, about Vigmarr's daughter's age, jogged up, followed by a few other young Yeni soldiers.
Tomas whistled as he got closer to Vigmarr. "Wow, I heard the stories, but they sure don't do it justice. Trade ya a drink for each story you have for those scars."
Vigmarr nodded his head once at Tomas and grunted. "Grab that drink another time? I best be getting home to Elly."
Tomas nodded, and his eyes softened with grief. "Yeah. Yeah, you're right."
Vigmarr turned to leave.
"Vigmarr?"
Vigmarr stopped but didn't turn around.
"I'm sorry. We'll catch that drink soon. You deserve it."
No, kid. I don't. But he nodded and continued further into the village.
---
Halt! This is restricted content, citizen. Have you logged in?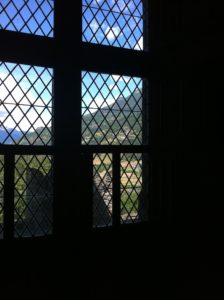 ---