My birthday gift to myself was a new XP-Pen tablet. I took it on a test run, and got this out of it: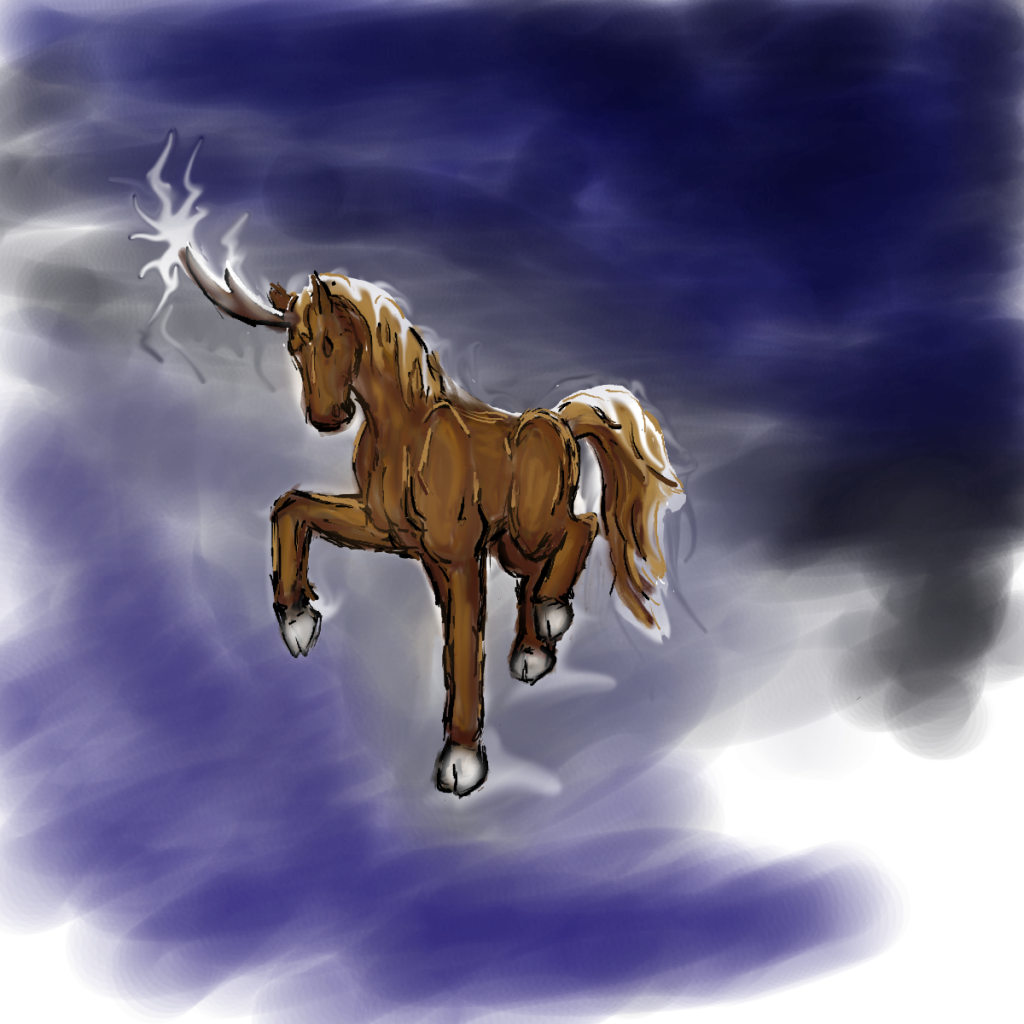 It was supposed to be Rosen from Trials, who is a dark chestnut or perhaps a dark bay. It turned into…some other charger, who is a much lighter chestnut and can shoot lightning bolts. Apparently.
It's certainly not my best work, but it has me excited for the possibilities. I've thrown it up on my DeviantArt page along with some older pieces that were done using a regular mouse and Windows Paint, if you can believe that. Despite the better tech, I don't think I've beat that one of the bucking horse…not yet, at any rate!