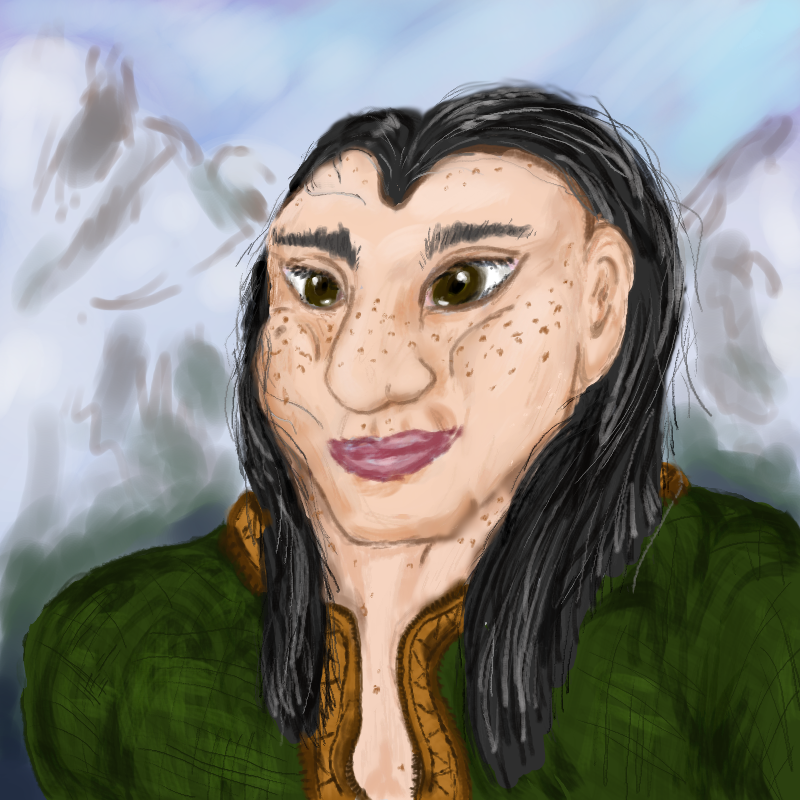 There aren't enough dwarves in the World of Warcraft, particularly female dwarves, so I drew one! This is roughly based off of my friend's character Ronnad, though her hair has since changed to red. Maybe because she wants to disassociate from her portrait here? Heresy.
This was an attempt at using several new drawing techniques. The first is to use my sketch as a guide only, with only a few of the outlining lines making it into the final piece, such as her cheek bones and jaw. I also played around with adding texture to her shirt and color. The colors are also smoothed into one another, though not entirely, as can be seen in the sketchiness of the dwarf's lips.
I am most proud of the mountains in the background and how they shade from green to blue at the bottom. Mountains are one of those things that look weird unless you draw them EXACTLY as how you see them, and then suddenly they just work. I took inspiration for these out of several different mountain pictures.
Ronnad never did tell me whether she liked this portrait or not. I'm not sure if that means it is terrible or just so wonderful her eyes were burned out of her head and she can no longer see to type her compliments. What do you think?