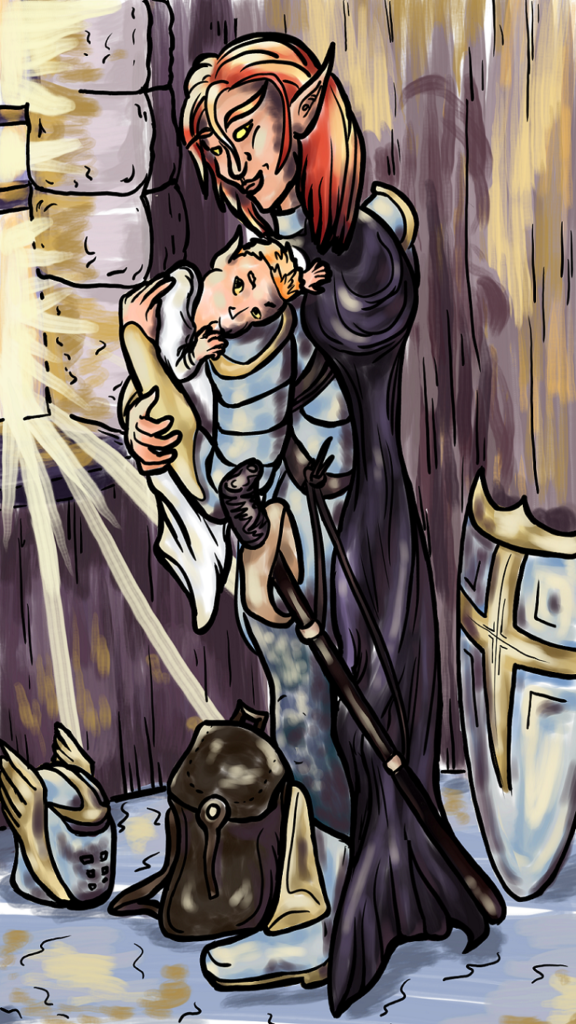 Here is Mirium and her infant son, Aubraan. This image was inspired by my writing a scene in which Aubraan was nomming on Mirium's pauldron. Someone said I should draw it, so I did!
Getting the color balance on this one correct made me want to pull out my hair. The background started out as blue, then green, and now purple. I also had to over-saturate the characters' skin tones so they would pop out properly among the rest of the busy picture.
This is one of the first pictures I attempted adding sun glow and reverse shadows to, too. If you see purple shadows on an object instead of a darker shadow of its normal color, that's the reverse shadow effect.
If the future, I should probably remind myself to smooth out the shading.