"You seemed…gal-nanket. I'm not sure what the Common translation is. Depressed?"
Another pause. "And you are resistant, very resistant, to anyone coming close to that pain. Yet that pain — how you handle it — is what brought you here, to the Stocks."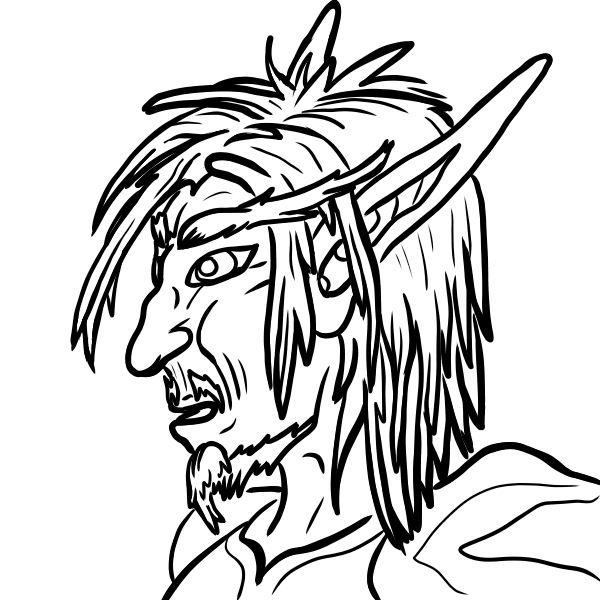 ---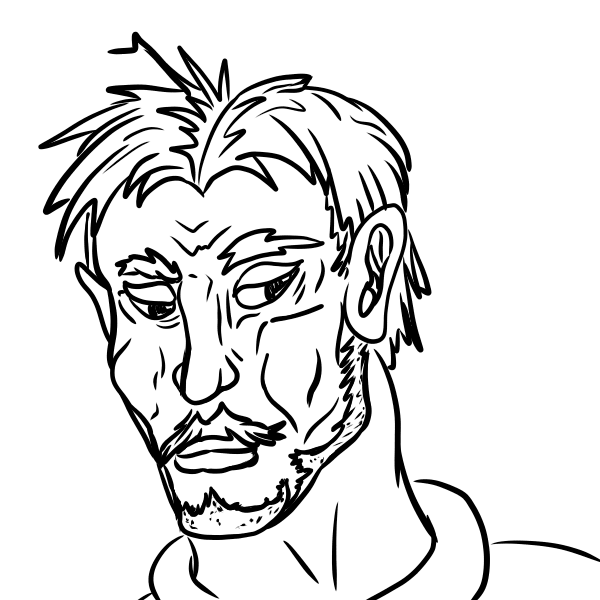 Thorin's expression softened from cold anger to something closer to despair. He paused briefly before wrenching his gaze from the elf, turning to stare at the wall. With brows furrowed and jaw set, he was silent, and he remained this way for a long time, saying nothing.
---
"I'd like to help you, if I can," Evelos went on after a moment. "There are no quick fixes, I will say that upfront. You may have to face pieces of yourself you would rather not. But so long as you remain committed — committed to you, to those who care for you, and whom you care for — you will pull through, and be stronger for it."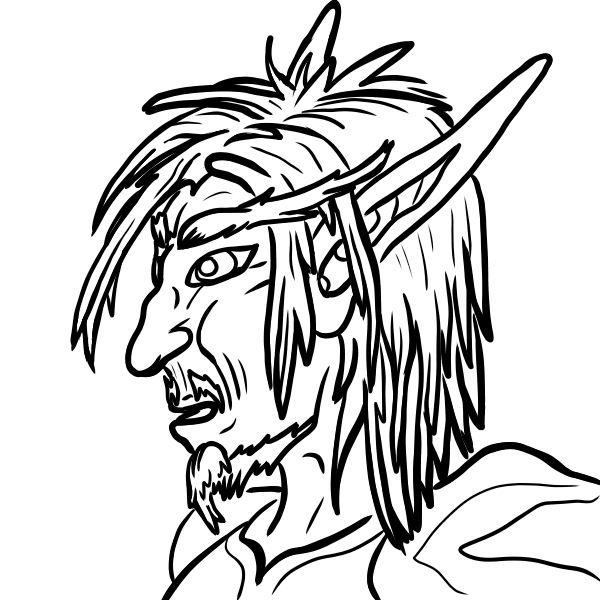 Evelos had the sense he was stepping on caltrops, but he kept a steady tone to his voice, expression open and listening.
---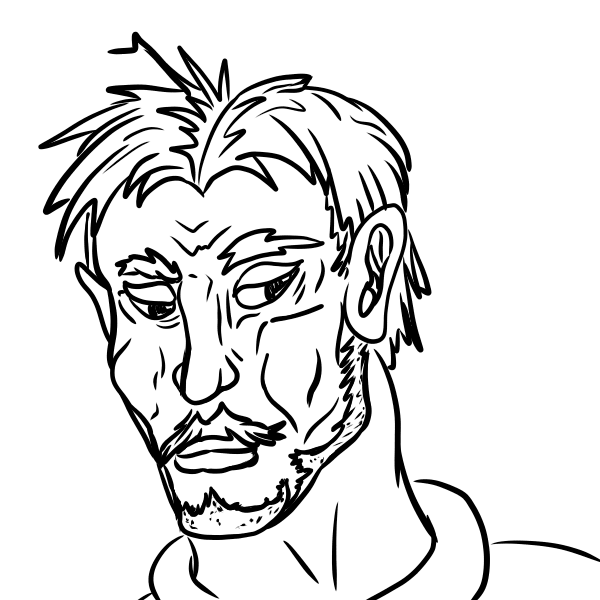 A low, strangled noise escaped Thorin's lips, which eventually warped into a dark chuckle. "Do you truly think you are the first to say this? The first to try?" He sat up suddenly as he snapped his attention back to the elf, pinning Evelos with a stony gaze. "Don't you realize I know I'm broken?" Leaning back against the wall, he slumped exhaustedly and sighed, his breath hitching in his chest. "Plus, everyone thinks I'm a f*cking monster, with all the half-truths that piece-of-sh*t Gilnean was spewing gleefully last night." He grit his teeth at the thought. "Might as well just leave me here to rot. Light knows I deserve it."
---
Evelos' expression remained empathetic. "I'm sure I'm not. But I believe you're wrong in that last assertion. I'm a part of everyone, and I don't believe you're a monster. Would you like to know why?"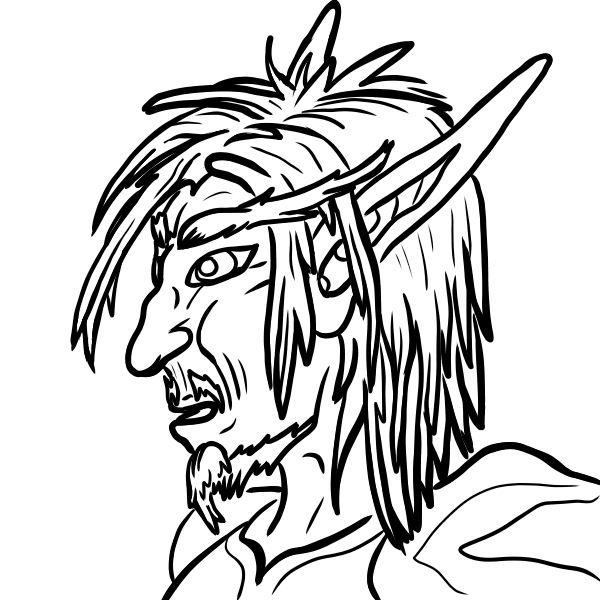 ---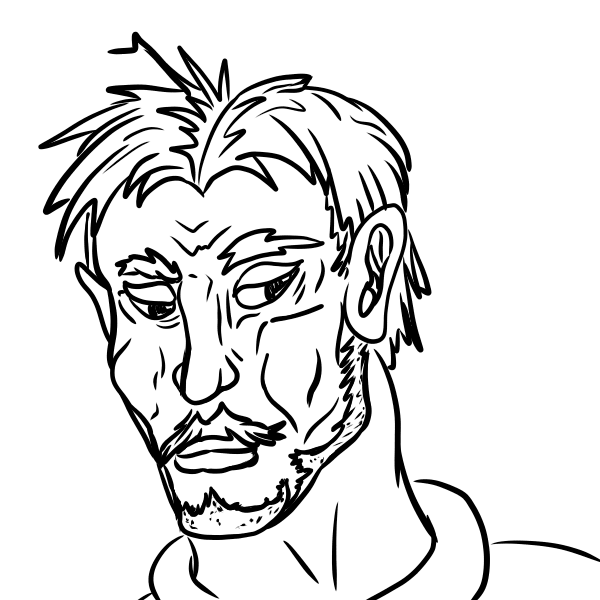 Thorin sighed wearily and grumbled, "I'm sure you're gonna tell me anyway… not like I can go anywhere." However grudgingly he says this, his expression did soften at the elf's words.
---
Evelos tilted his head. "I could stand to sit on it if it's preferable?"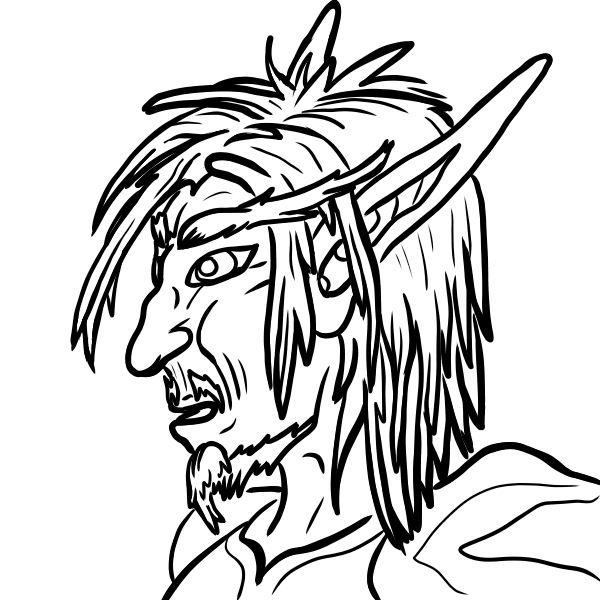 ---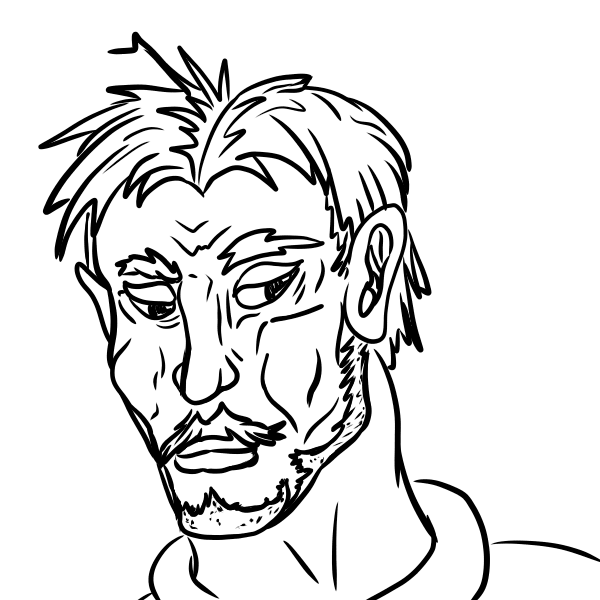 Thorin looked at the elf, face deadpan and unamused. "Maybe you haven't noticed, but…" He gestured at the cell. "…my surroundings haven't really put me in a mood to be humorous. Either say it or don't. I'm not in the mood to be f*cked around with." His voice was hard as he says it, but the emotion behind his eyes betrayed his need to hear what the ren'dorei had to say.
---
Evelos opened his mouth, perhaps to say he was being plenty serious, but then he decided to pick his battles, perhaps after catching the look in Thorin's eyes. He went back to the previous topic. "I know precisely because that is your fear. And you are willing to act on it by staying in a place like this, in essence beating yourself up for it. The monsters I knew either never conceived that they could be in the wrong, or they decided someone else was ultimately to blame for their actions."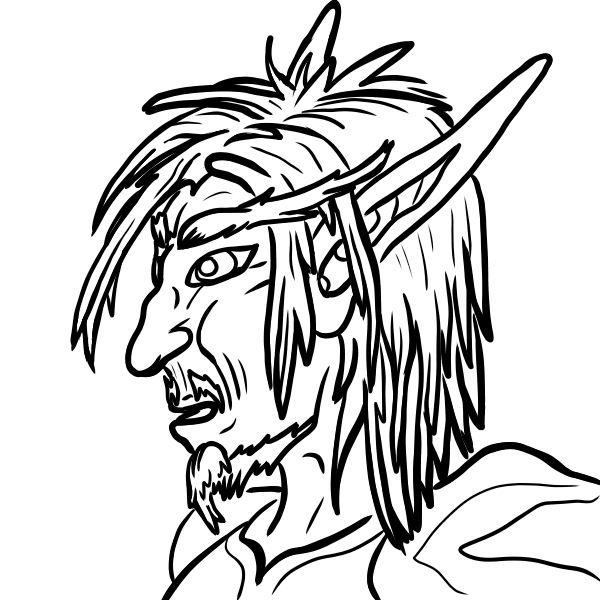 ---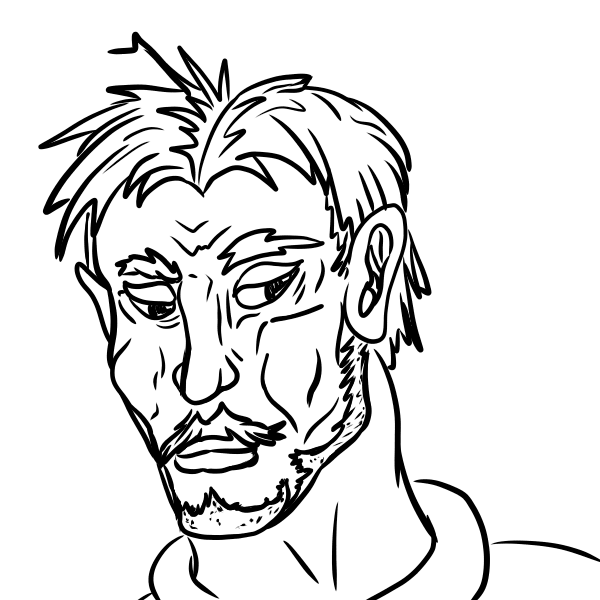 Thorin listened, face pensive as he stared out at the floor in front of him. As the elf finished, he leaned his arms on his bent knees and cradled his head in his hands. He sat this way for what seemed to be an eternity, his body trembling slightly, his breathing ragged.
---
Evelos let him have his space for a few moments, perhaps twenty or thirty breaths, but then, not wanting him to get caught up in a rumination, he went on. "Not to say that others can't contribute, especially in driving you to think you have no other options, but ultimately we're responsible for the noses we punch and the wounds we heal. Most of us have done — or will do — something we regret in this life. The great or perhaps terrible thing about that is we get to choose how to respond."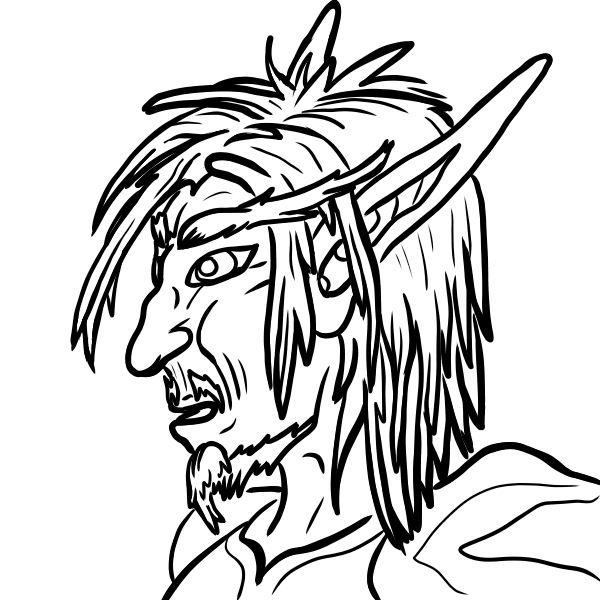 ---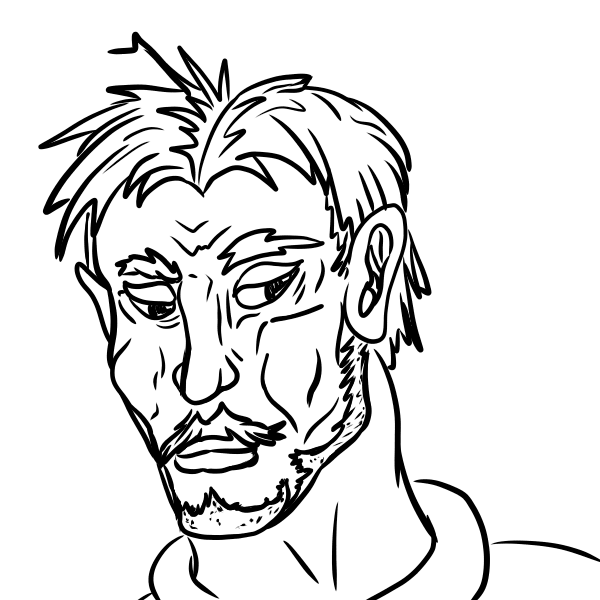 Thorin looked over to the elf, his face haggard. Raw emotion muddied his voice as he simply said, "Ain't that the truth."
---
Evelos smiled gently, warmly. "So, you've found a response that doesn't work. That's not failure. It's just…finding a response that doesn't work. Maybe you're a little less popular, sure, but I never knew a good man made or broken by fame… You still have feet on the end of your legs and a mind between your ears, that you can use to try out other responses…or to learn new ways or ask for help if you're a bit stuck. There's no shame in that, either."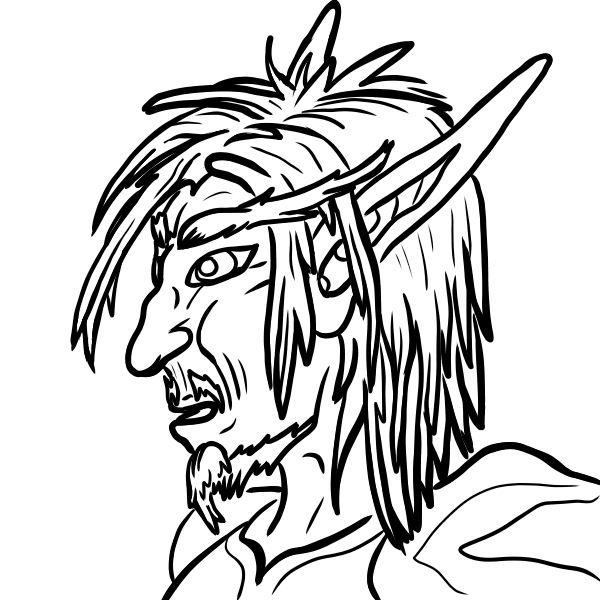 ---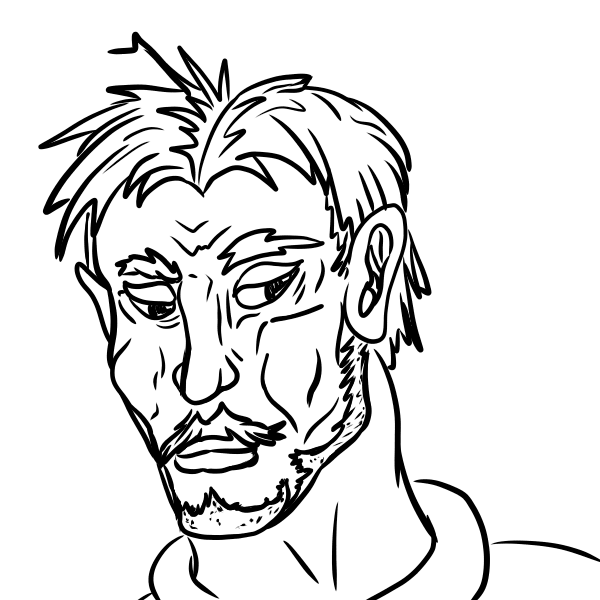 Thorin pushed off his knees with his hands, leaning back again. As he did this, he gave the elf a searching look, his gaze never wavering as his back comes to rest against the cold stone wall. He cocked a leg out a little further, his boot scraping across the grit-strewn floor, and his posture seemed to relax a little. "I–" He started to speak but then closed his mouth again, exhaling through his nose in a huff.
---
"Hm?" grunted Evelos. He met Thorin's gaze without guile, waiting for him to speak.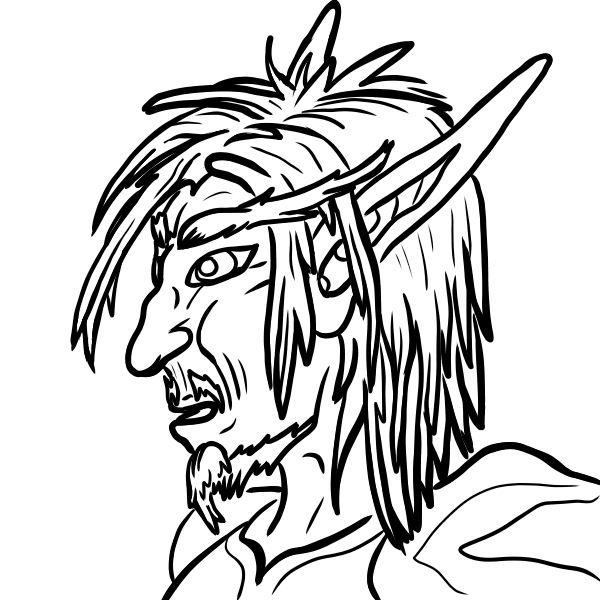 ---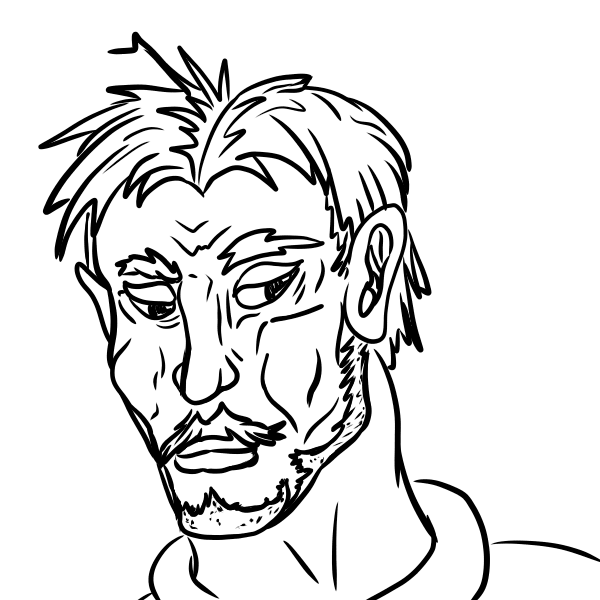 Thorin sighed and pinched the bridge of his nose with two large, rough fingers. He grimaced, the lines on his face only deepening the exhaustion apparent on his face. He spoke slowly, as if unsure of his words. "I– don't know how to fix this. I… don't know how to be whole." He looked pleadingly to the elf. "I–" He broke off again, taking a deep breath, allowing the next words to fall out in a rush. "I… need help." He fell back against the wall, closing his eyes as a small sob hitches in his chest.
---
Evelos stirred, but the bars were still between them, so he got part-way there by putting an arm through and companionably laying his hand flat on the floor in Thorin's direction.
"Small steps," Evelos said. "Most pressing is to get you processed and through the system here. What is next after that? Do you have a home, food on the table?"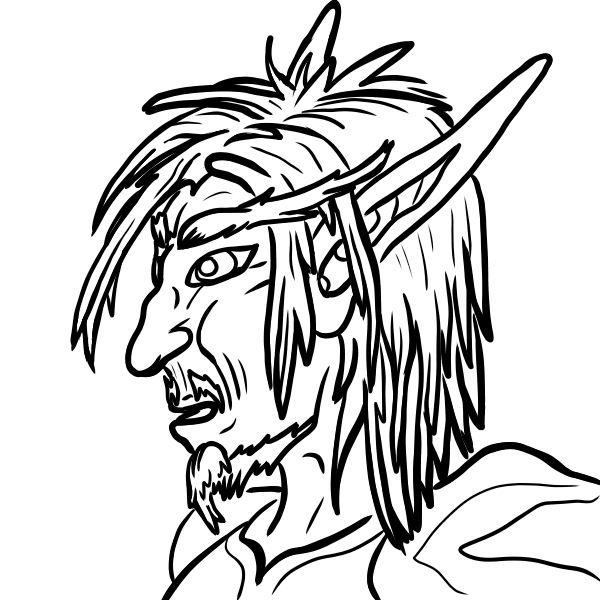 ---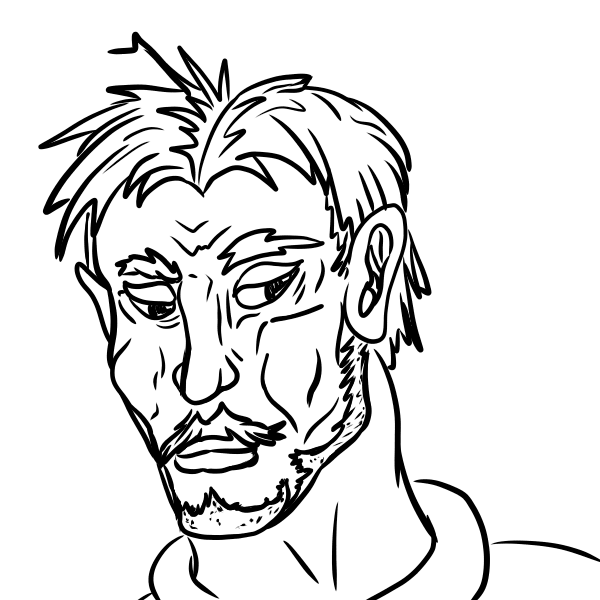 Thorin looked at the elf's outstretched hand, brows rising in mild surprise. He met Evelos' eyes and nodded slightly, appreciatively, but he made no move to take it. "Aye, got rooms and a job… well, at least I hope I do when I get out of here… boss ain't gonna be happy about me bein' gone without so much as a word." He licked his lips and swallowed nervously. His expression hardened a bit as he continued, "Don't really know what's goin' on with my time in here… nobody'd tell me anything. I don't even know how long I'm supposed to be stuck here in this sh*thole." He huffed.
---
"I'll see what I can do about that. Sometimes the paperwork takes a bit to come through. And — that's good. Taking care of yourself is part of making better decisions. If you're hungry, tired, or worried about your finances, it's that much harder to think clearly about other problems, see? So committing to treating your body well is a good first step."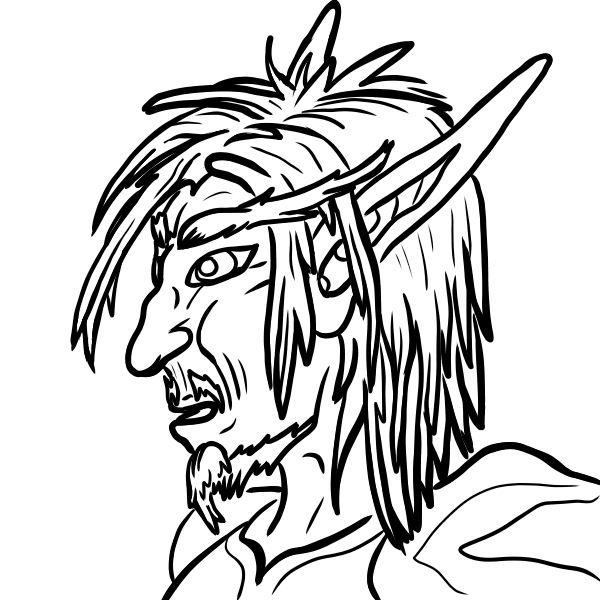 ---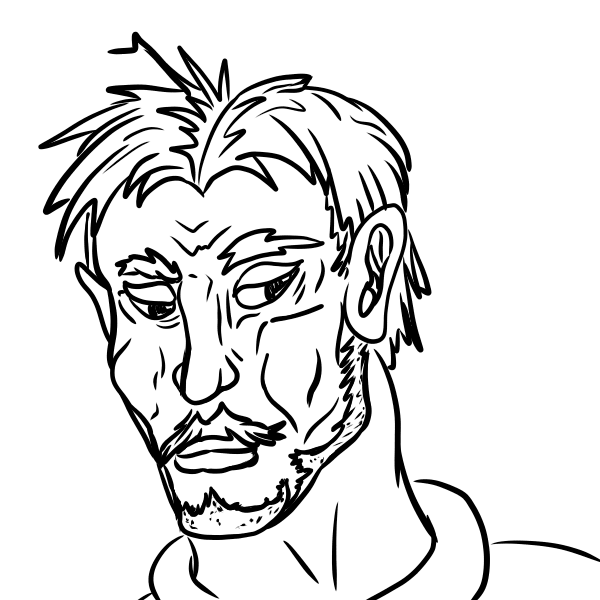 Thorin nodded, calming a bit. "Aye, that's sound." He lapsed into silence for a few moments before peering at the elf again. "You got a name?"
---
Evelos smiles. "Evelos Sunwalker. Or Medical Officer Evelos Sunwalker, if you want to be official about it…and like mouthfuls."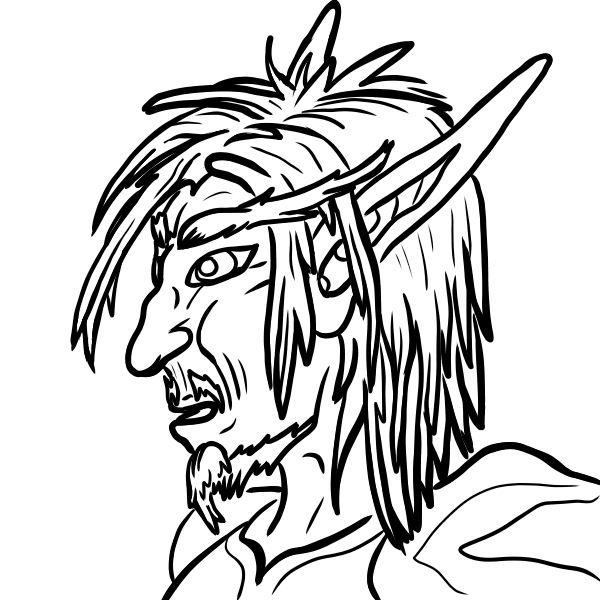 ---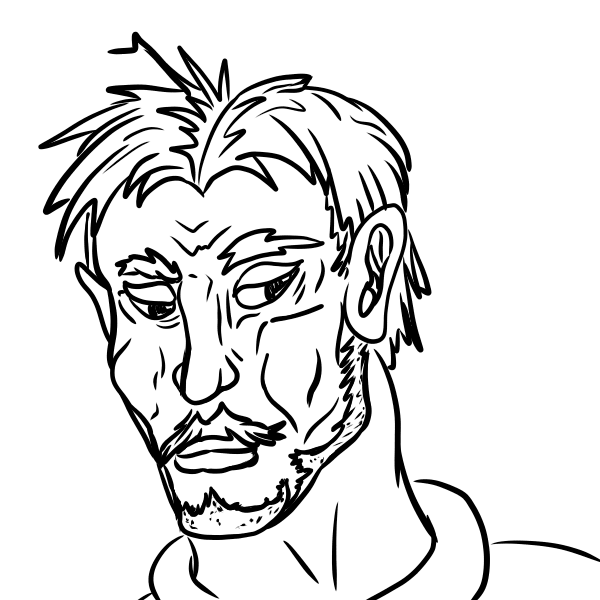 Thorin grunted an acknowledgement. "Thorin Redrick. Ah, it's… nice to meet you, Evelos."
Thorin leaned back into the cell wall after saying this, shoulders slumping. His posture deflated, leaving a remnant of a man plagued by exhaustion and grief. He rubbed his temples with his thumb and middle finger, his large hand obscuring most of his face as he sighed wearily. He seemed to be out of words, and he just stared blankly at the floor in front of his feet.