Evelos' smile broadened. "A pleasure to meet you as well." As Thorin set back, Evelos tugged on his beard thoughtfully, then said, "The body and mind are connected though, as I'm sure you know… do you wish to speak of what's troubling you?"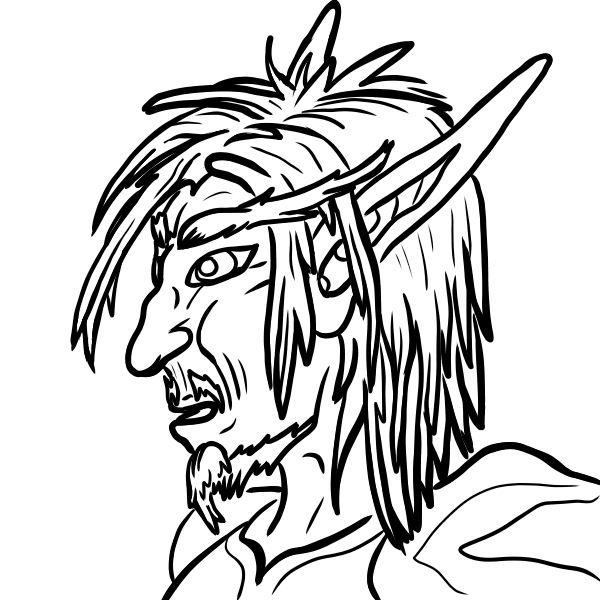 ---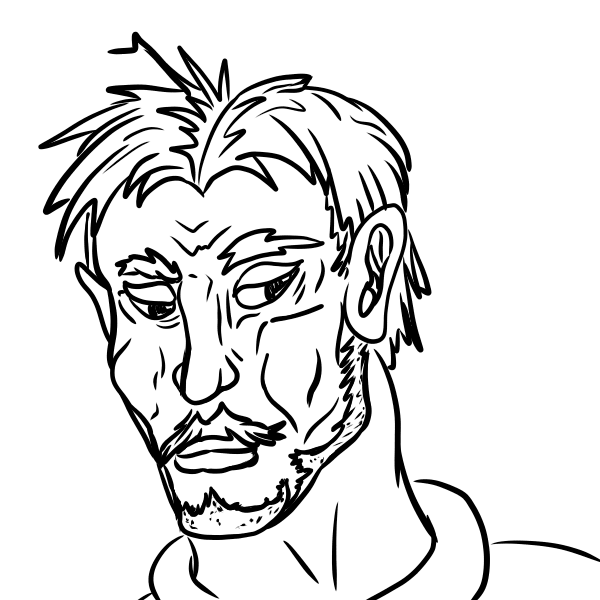 Thorin turned and cast a look at Evelos that seemed… world weary. Exhaustion pulled at the lines on his face, his eyes hollow with pain and regret. A shaky, hitching breath rattled his chest as he inhaled and ran a trembling hand through his hair. He sighed heavily on the exhale, closing his eyes momentarily. When he spoke, his voice was not much more than a rasping whisper. "I-I need to… but I–" At this, his breath hitched again and tears gleamed wetly at the corners of his eyes. "I– don't know how. There's just s-so m-much…" His voice faltered into silence, and he didn't seem to have the words to continue.
---
"We have time. I have time. …are you thirsty, by the way?"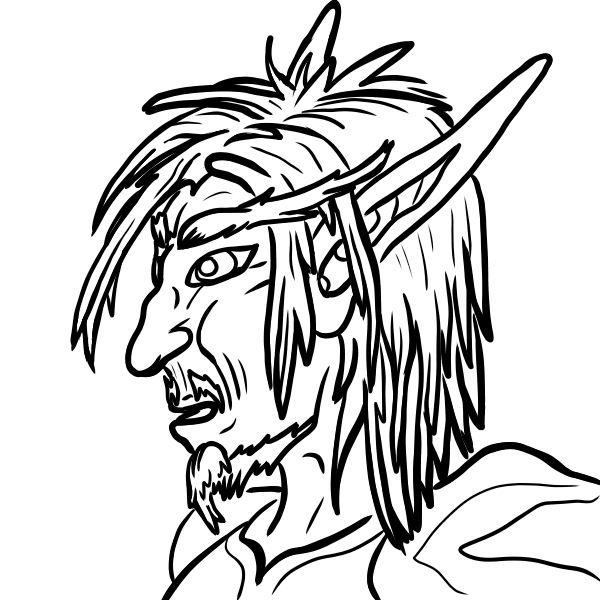 ---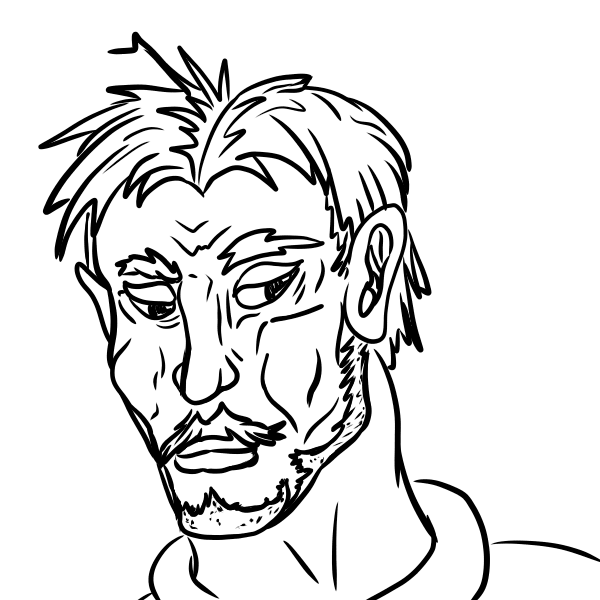 Thorin licked his dry lips. "Aye, a bit of water would be appreciated. Haven't had anything to drink since… yesterday." He made an attempt at a smile, managing something closer to a grimace. "I suppose coffee is out of the question…"
---
"Oh, I don't know. I can probably give it to you on account of good behavior or something like that. One moment." Evelos rose, tucking his papers into his belt.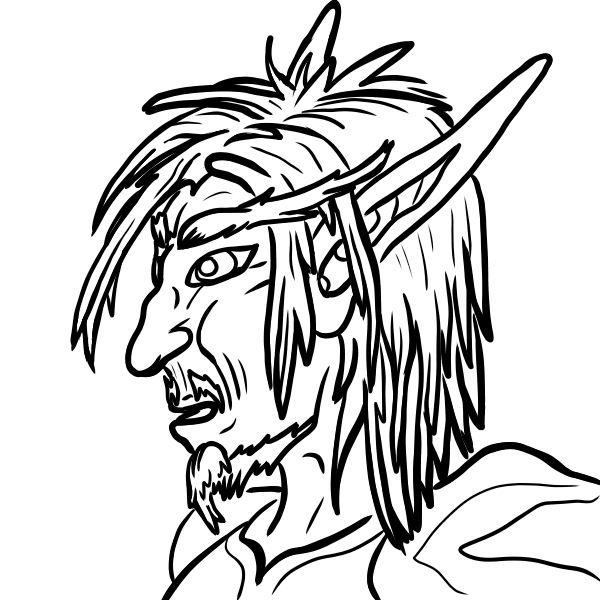 ---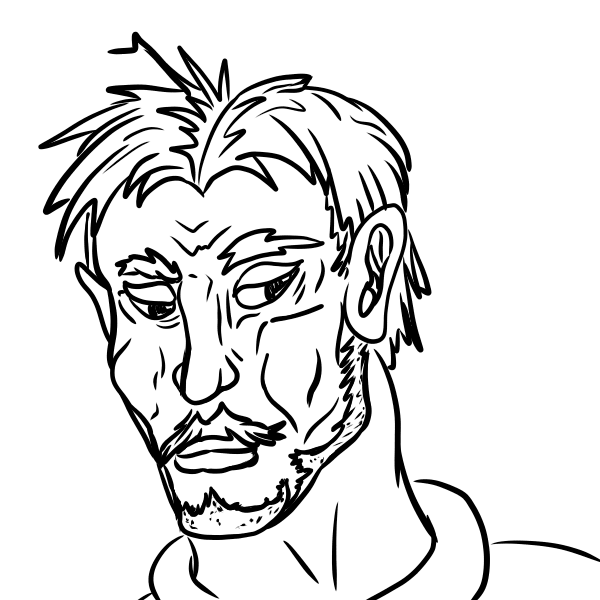 Thorin grunted an acknowledgement and gave Evelos a quick nod. "Appreciate it." He shifted uneasily and humbly cast his eyes down to the floor.
---
Evelos was gone for several minutes. He finally came back with two mugs and a couple packets of sugar and creamer. He slid the first mug through the bars, then glanced at Dick, but on seeing he was still asleep, Evelos kept the second mug for himself.
The coffee was passable, probably from the Watch's own stock in the breakroom. "Want any of these?" Evelos asked, spreading the sugar and creamers in an arc just inside the cell, where they could both reach them.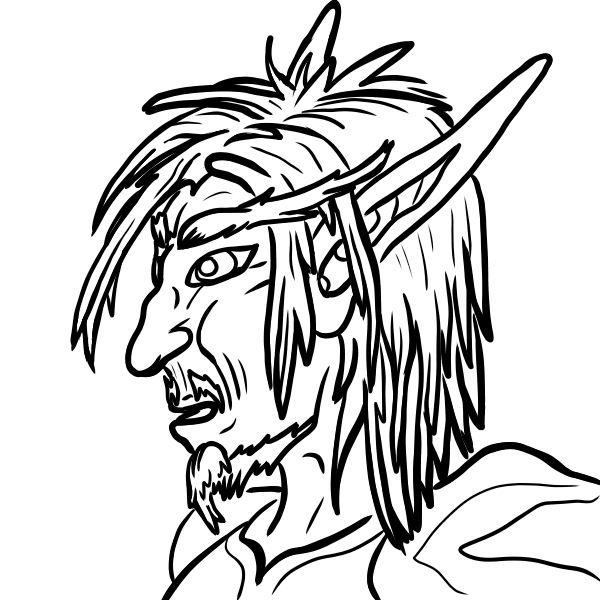 ---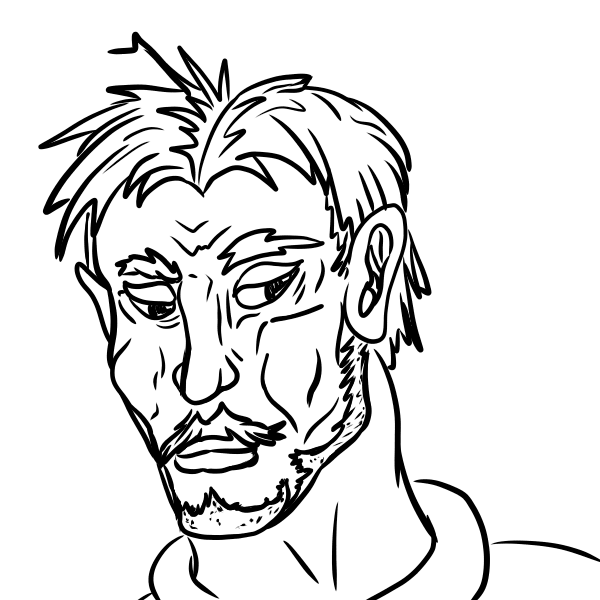 Thorin hooked the handle of the mug with a finger and pulled it toward him. He waved a hand dismissively at the sugar and creamer, his hands nearly enveloping the mug as he cradled it. "Nah. Just fine the way it is." Inhaling the aroma of the fresh coffee, he sighed and seemed to visibly relax. He sipped at the hot beverage, seemingly lost in his thoughts.
Evelos didn't interrupt him. He picked through the sugar and creamers himself with some distaste, stirring in a little sugar, testing the coffee, stirring in most of the creamer, testing the coffee, then finally just settling with the coffee mug as a hand warmer rather than a beverage.
Thorin watched Evelos out of the corner of his eye with slight amusement as he doctored the coffee. With a low chuckle he said – "Not much of a coffee drinker, eh?"
---
Evelos gave a self-deprecating chuckle. "No. Tea is more my thing. So much my sister teases me for it constantly."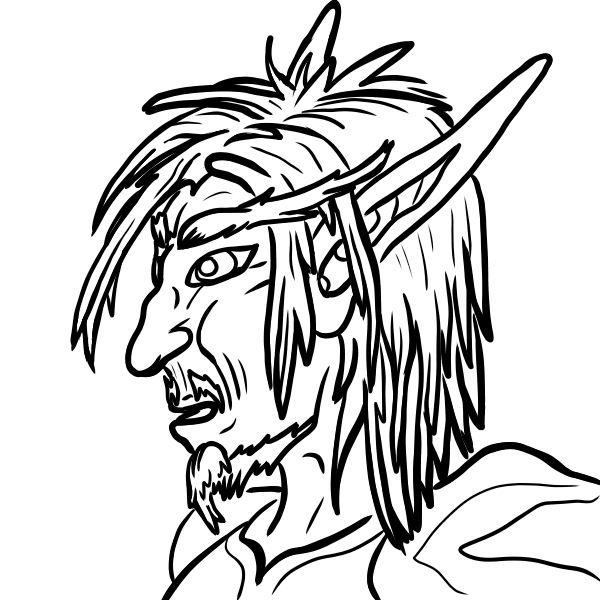 ---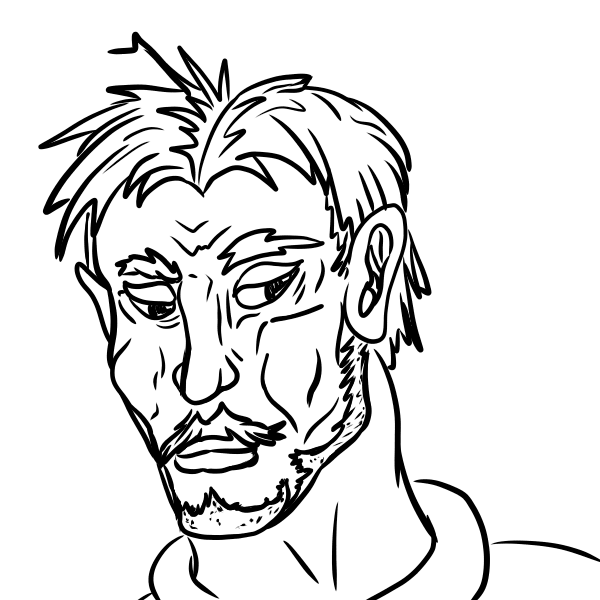 Thorin nodded, peering at Evelos questioningly. "You got siblings?"
---
Evelos nodded back. "One." A blink, and then he corrected himself. "Two."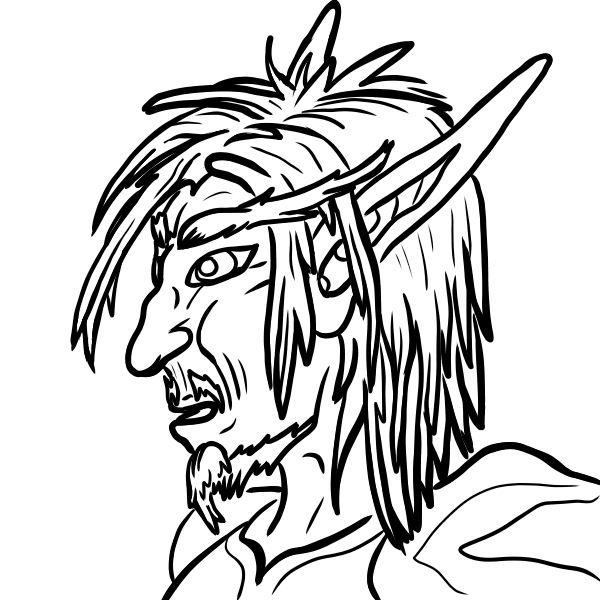 ---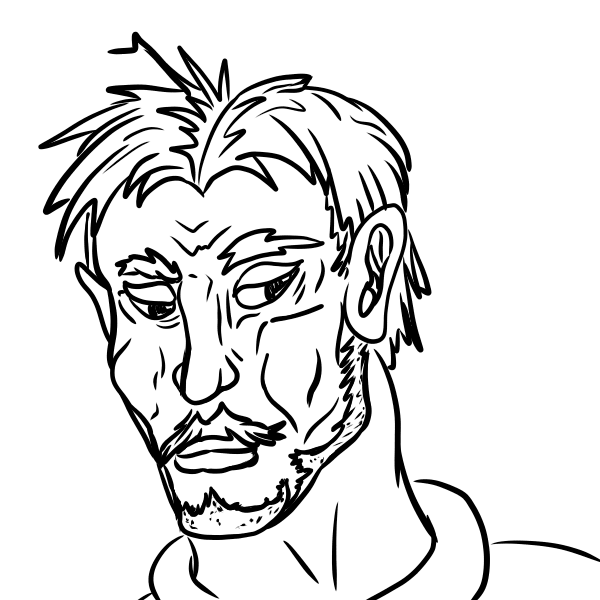 Thorin grunted at this as he took another sip of coffee. "I see. Brothers? Sisters? You already said you have one sister."
---
Evelos shifted, patting the papers in his belt and shifting them back to spread across his knees. "I'm told it's a strange thing to humans. Though I'm centuries old, and my parents centuries more, they are still… hmm… fertile. So. One more is on the way, I believe a brother."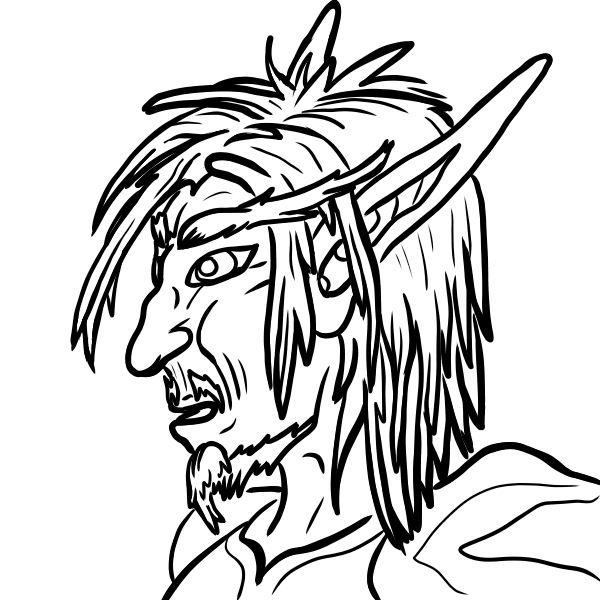 ---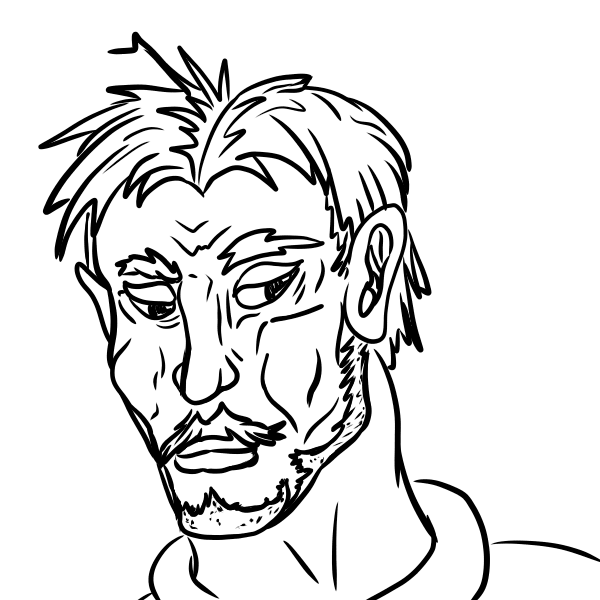 Thorin thought on this and then shrugged. "Makes sense, I suppose." He looked down at his mug and swirled it idly in his hand.
Belatedly he said, "Congratulations, I guess."
---
Evelos chuckled. "Thank you. How about yourself? Is your family well?"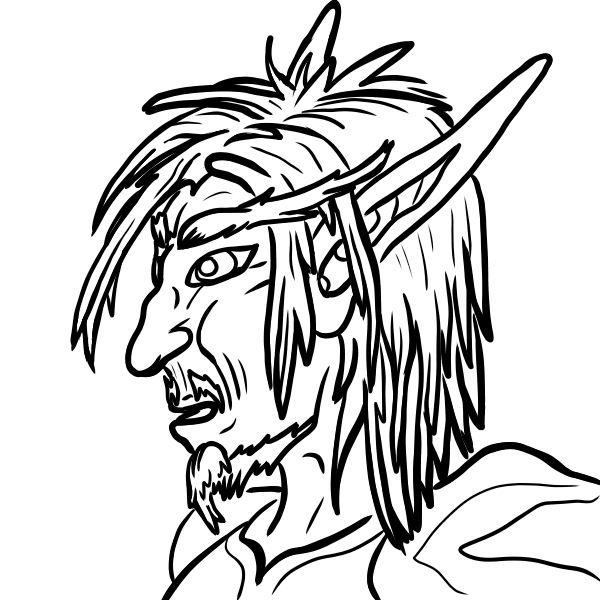 ---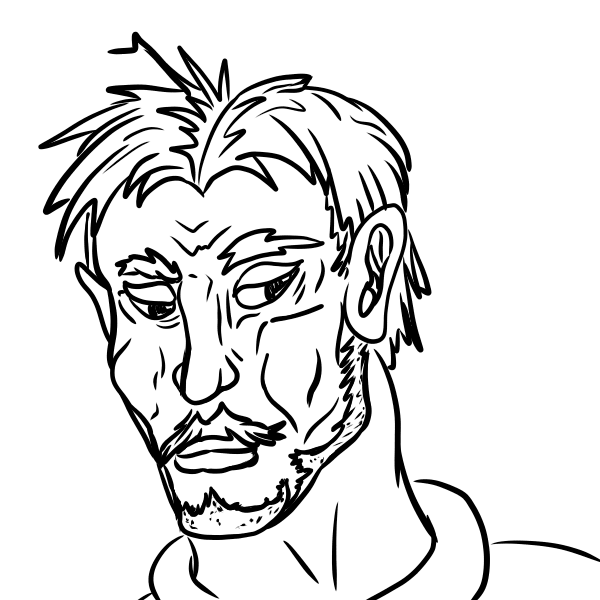 Thorin cradled the cup in both hands again, forearms propped on his knees. He gripped it a bit tighter as his expression darkened into a frown. "Don't really have much family left. I am…" He winced as he corrected himself. "…was… from Lordaeron." He didn't elaborate further.
---
Evelos nodded quickly in understanding. "It took my father. My father by blood," he elaborated when he realized his previous comments about children might be a non sequitur.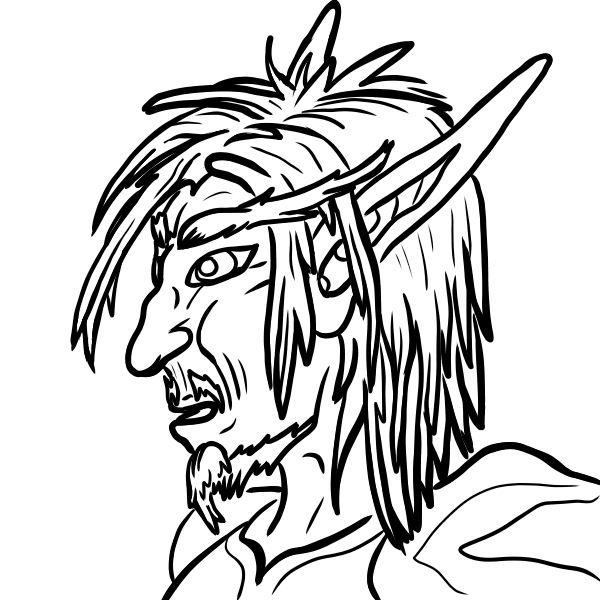 ---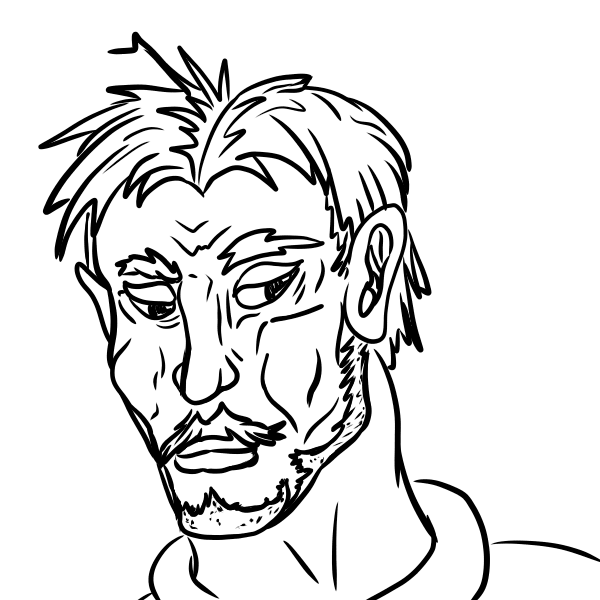 Thorin stared straight ahead, expression unreadable. "It took… many. My brother. M-my wife." His voice faltered at the last, and it seemed like he wanted to say more… but didn't.
---
Evelos waited a minute to see if more was forthcoming. When there wasn't, he looked down. "It's hard. It's very hard." A pause. "My father was… well, I can now say this with the war being over. He had been loyal to the Banshee Queen. With all that that means…" He paused again, seeing how this lands.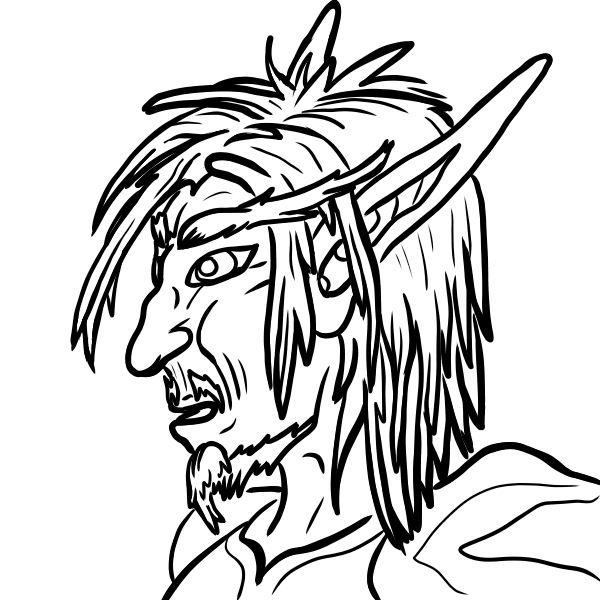 ---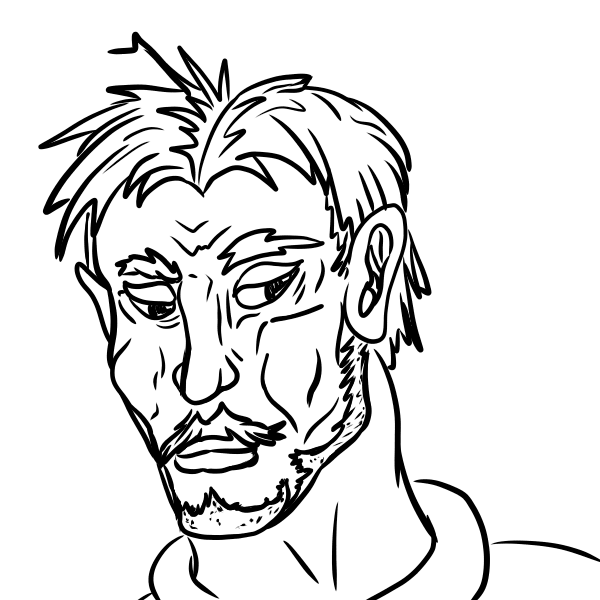 Thorin tensed, gripping the mug tighter, knuckles going white as his hands began to tremble. His breathing quickened, and he squinted his eyes shut, brows furrowing deeply.
---
Evelos set down his mug, letting Light magic come up around his hands in case Thorin lost it and Evelos had to act swiftly. The question had been a leading one, perhaps unfairly so, as something in Thorin's expression during the mention of Lordaeron had tipped the old elf's instincts off. Perhaps he had overdone it though, as time passed and Thorin continued to tremble without speaking.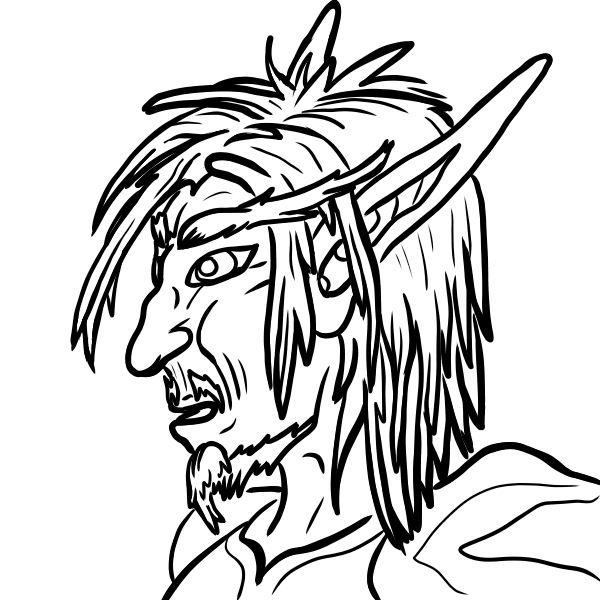 "…did you hear that?" Evelos said suddenly, looking over his shoulder. Any number of sounds went on in a prison at any given time, so he might have been talking about the shout of prisoner somewhere down the aisle, the squeak of a door being shut, the laugh of a guard, or even the call of a seabird from somewhere outside the Stockades. He only wanted to break the spell Thorin's memories seemed to be laying on the troubled man's mind.
---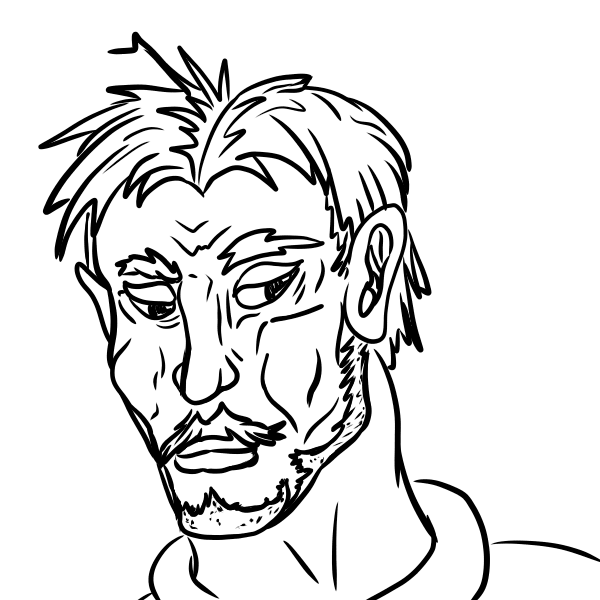 Thorin jerked at the sudden sound of Evelos' voice, mug shattering in his hands as he convulsed. He cried out in pain and surprise, then cursed under his breath. The shattered pieces of the mug clattered from his hands, striking the coffee-soaked floor. Thorin stared bleakly at the shards, as blood and coffee dripped from his violently trembling hands.
---
Without so much as a blink, Evelos sent a stream of healing magic towards Thorin's hands. "Easy, man. No harm done. Just sweep the shards over here; they can clean it up with the dishes."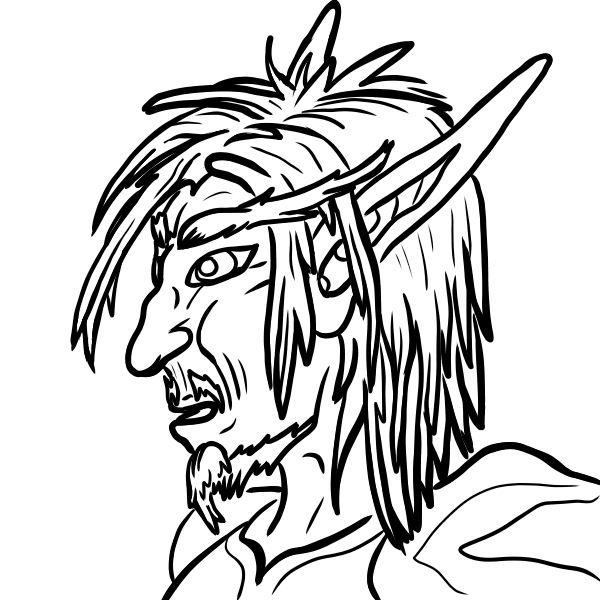 ---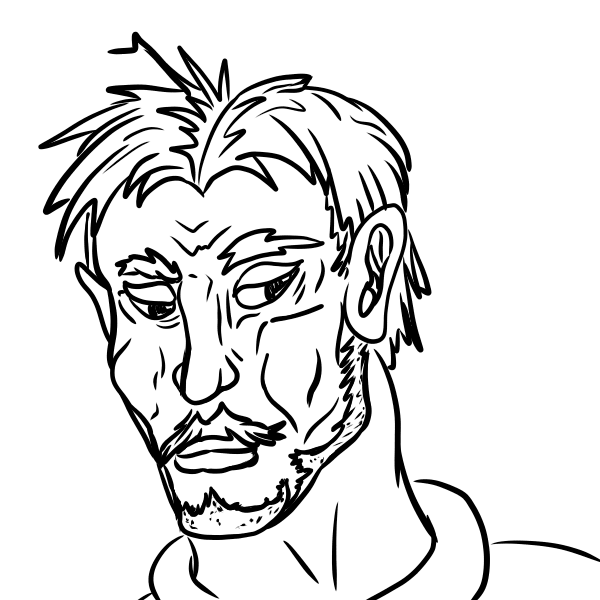 Thorin halfheartedly scraped the shards over towards the bars with a booted foot before slumping forward with his head between his knees. His shoulders heaved as his breath came ragged and fast, and he shook visibly.
---
Evelos scooped the shards into a pile on his side, depositing them on the tray the breakfast had come in on. "That brought something up for you, didn't it?"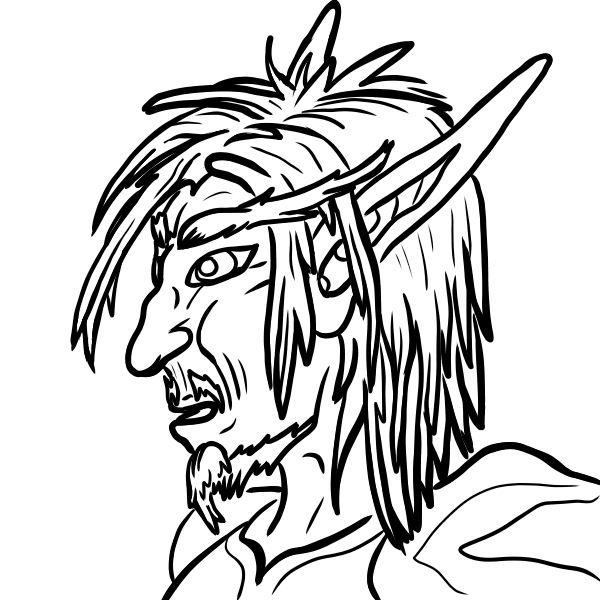 Thorin leanned back heavily against the wall, eyes shut, as he struggled to control his breathing. If he heard Evelos, he didn't acknowledge it. After a moment, he opened his eyes, his gaze seeking and focusing on objects nearby as he muttered their names under his breath. Whatever he was doing seemed to be helping, and his breathing, while still ragged, began to slow, closer to a normal rate. Body trembling, he slumped further into the wall, eyes pinching shut again.
Evelos watched, solemn. He's seen this before in soldiers and some domestic victims. He flipped through a few pages in his book, then began to read, speaking quietly out loud. It seemed to be a poem about a field, and a mouse having an argument with a crow — a slice-of-life, if from the point of view of a mouse. His tone was calm, un-intrusive, only there if Thorin wished to attend to it.
---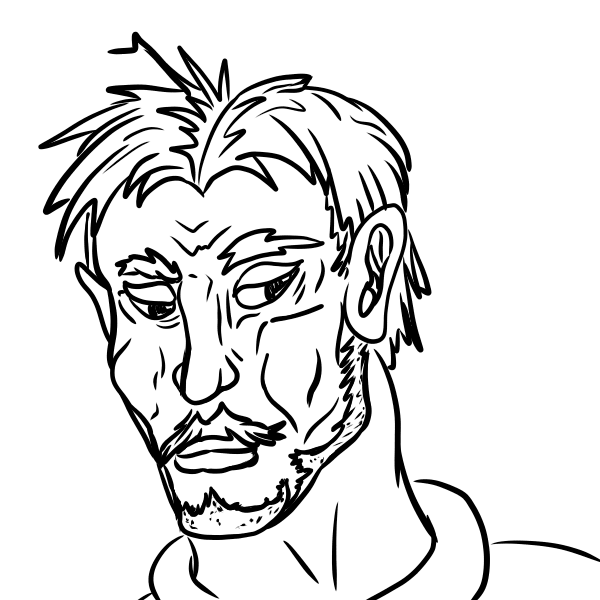 Thorin began to calm little by little. His breathing slowed and steadied, and the tremors abated to a minor trembling in his hands. Pushing himself back with his boot-heel, he straightened into a more collected sitting position. Lank hair fell into his face as he stared at the floor morosely. A whisper, barely audible, escaped his lips. "M-my wife is… undead."
---
"This upsets you." Part question and part statement.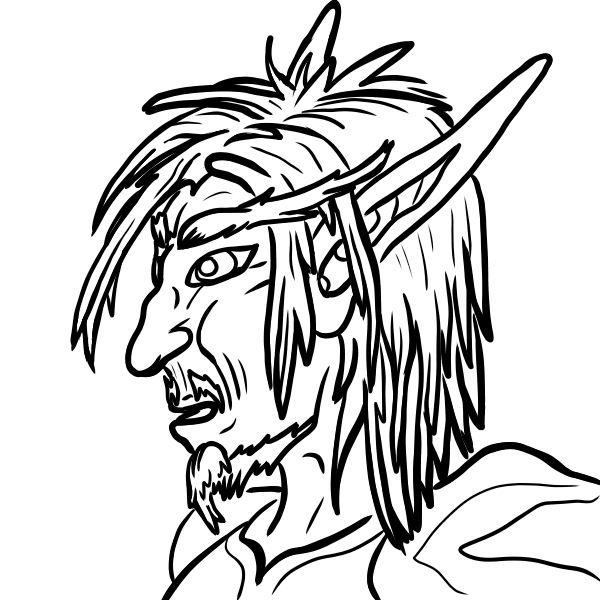 ---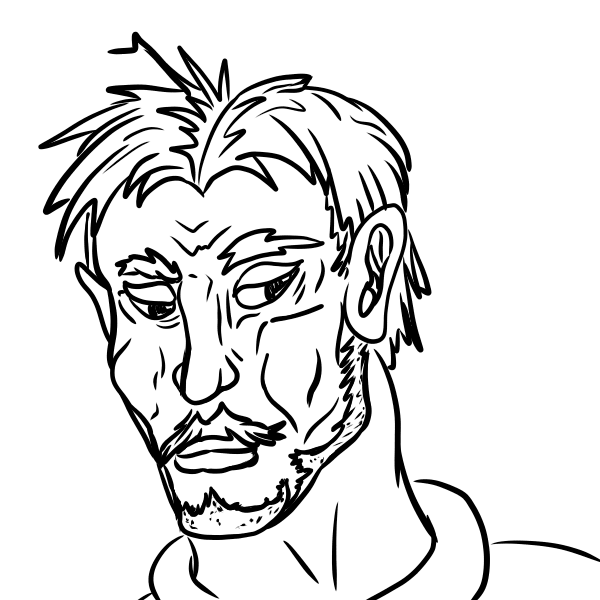 Thorin stared silently at the floor for a few moments longer, before resting his head back against the wall. Face haggard and pale, the man looked utterly exhausted. "…no," he managed to rasp. "The fact that I hurt her does." He trailed off, lapsing into silence again. His voice trembled when he eventually spoke again. "T-this sickness in m-my mind… t-the f-flashbacks… nightmares. I-I can't stop them." He swallowed hard, licking his dry lips. "This s-sickness caused m-me to lash out at my own w-wife." He closed his eyes, tears spilling down his cheeks.
---
"I see," said Evelos gently. "Does she know? That you suffer in this way?"