Booty Bay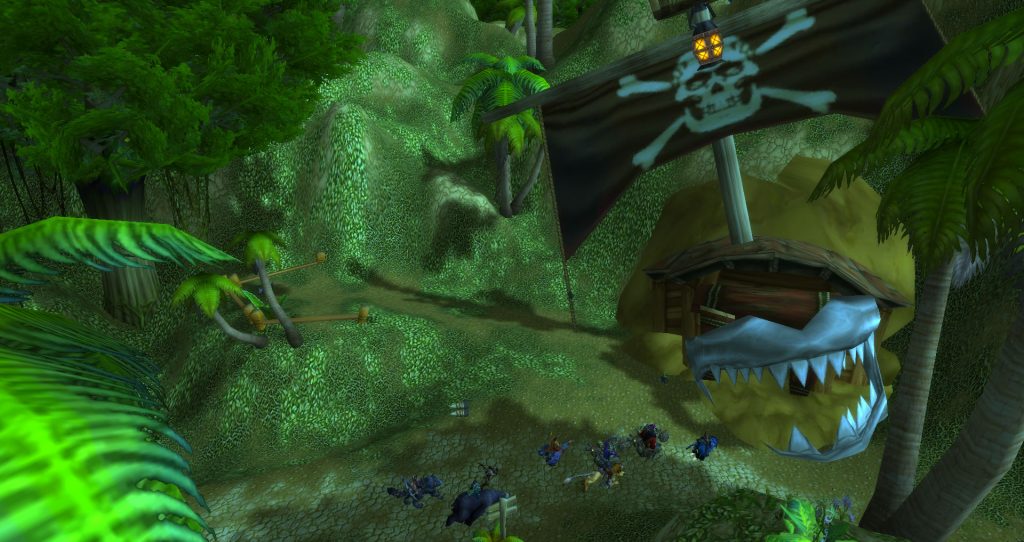 We finally turned towards our final destination of Booty Bay. A shark jawbone gate protects the pirate city on the northern side.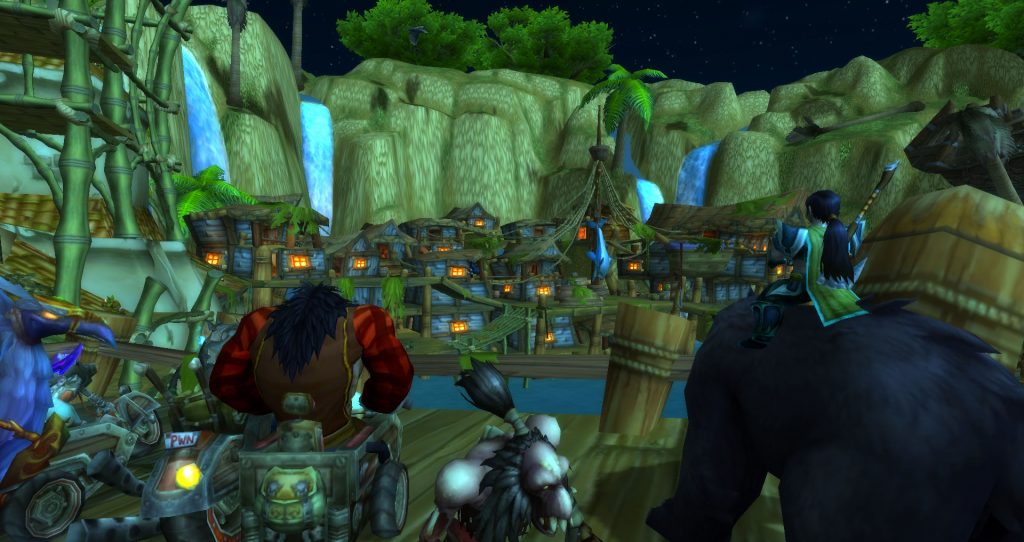 Even goblin squallor can look beautiful when one is tired!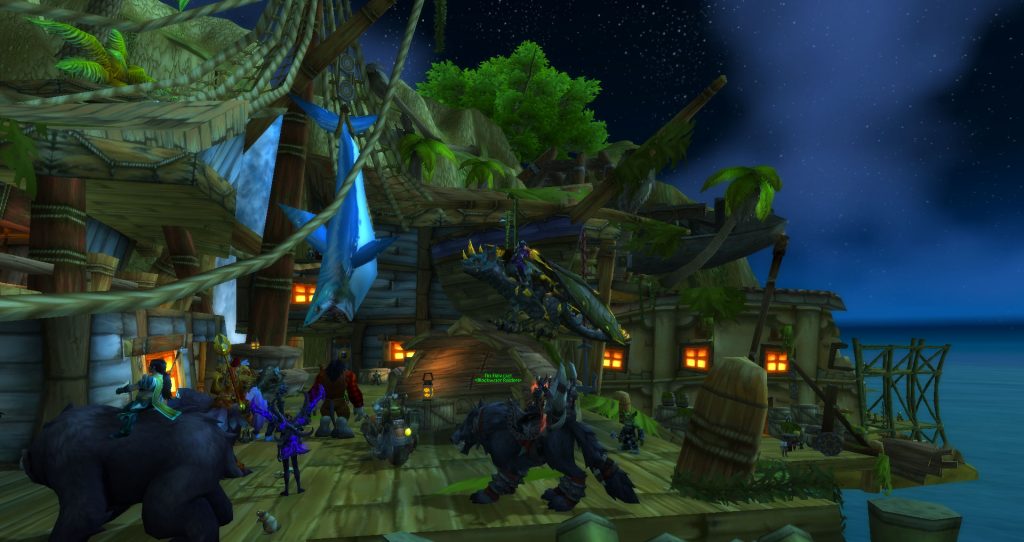 We gathered for a last meeting and hurrah. Perhaps next year, we will tour the length of Kalimdor!