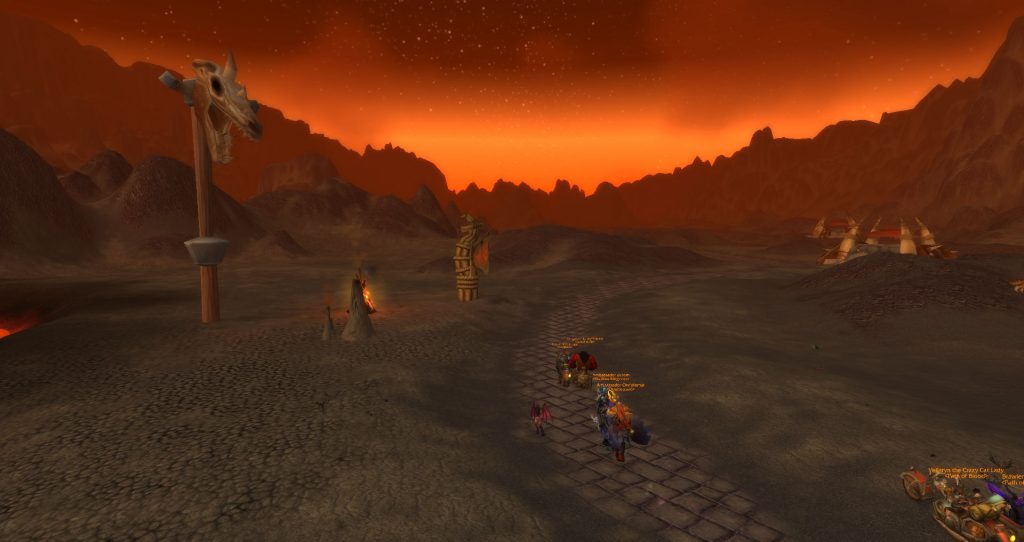 We emerged in the Burning Steppes. Here, the remnants of the Black Horde still linger.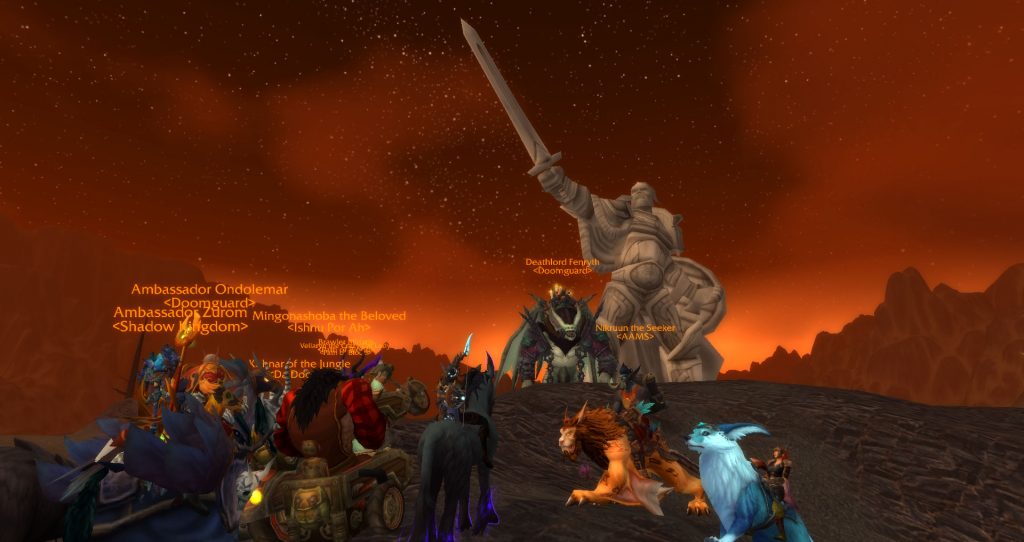 Everybody posed for a photo at the base of the old statue of King Anduin Lothar. Well, almost everyone.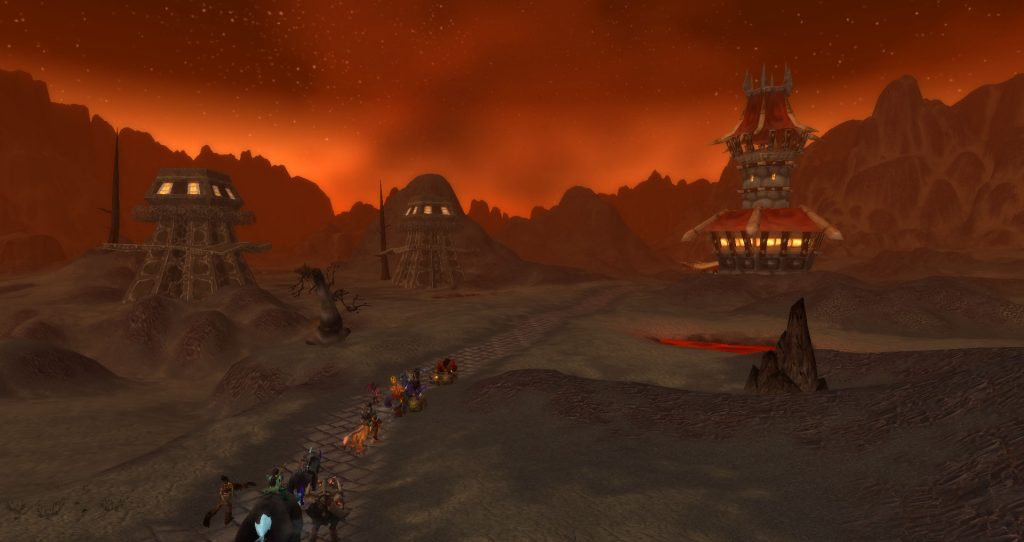 The Dark Iron dwarves are slowly reclaiming their land in the Burning Steppes. You can see their towers to the left. The tower on the right belongs to the Black Horde. Imagine the cannon battles back and forth!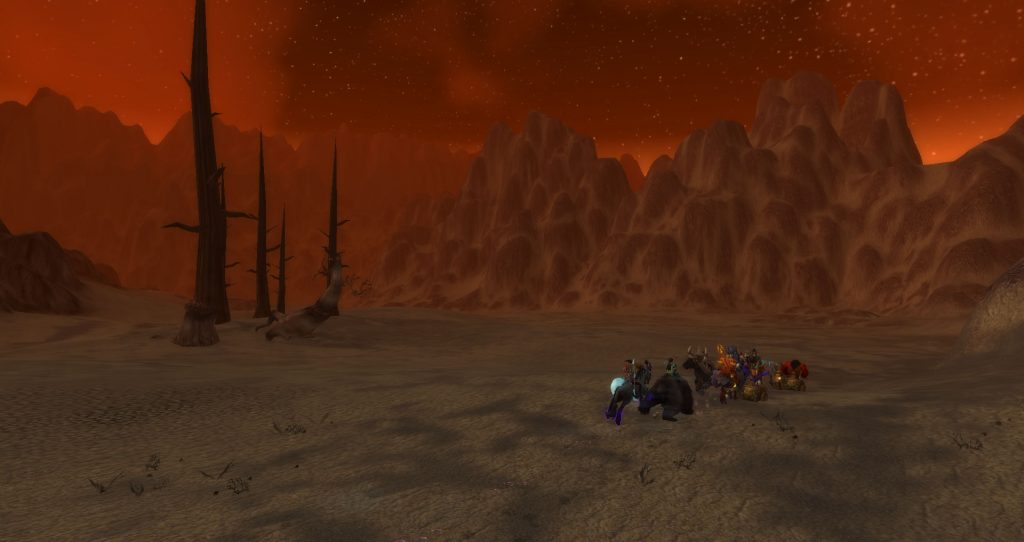 Our leader knew of a path that skirted the Redridge Mountains: much safer for the Horde attendees! We crossed the barren eastern side of the Burning Steppes to get there.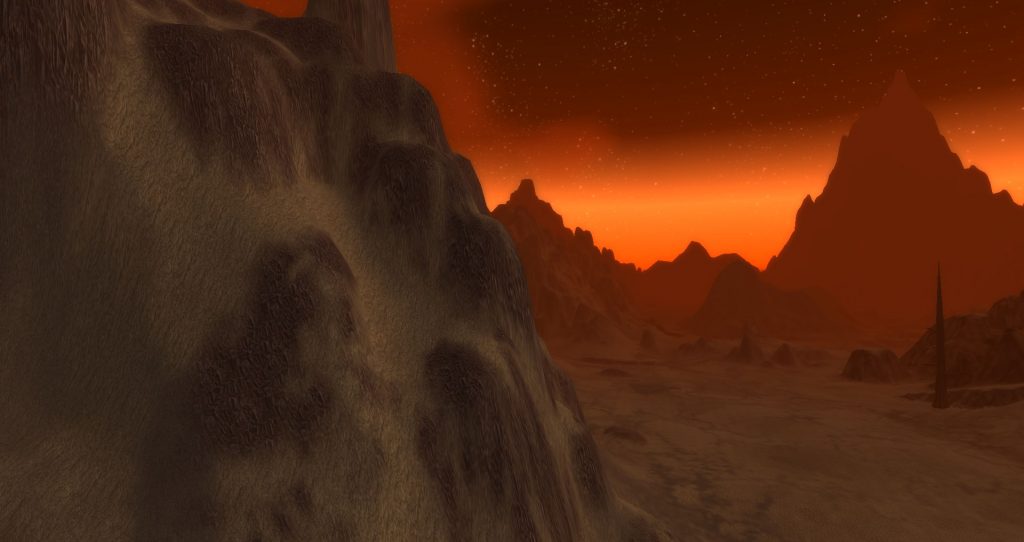 I lagged behind to take one last picture of the Burning Steppes. That's Blackrock Spire in the distance on the right.