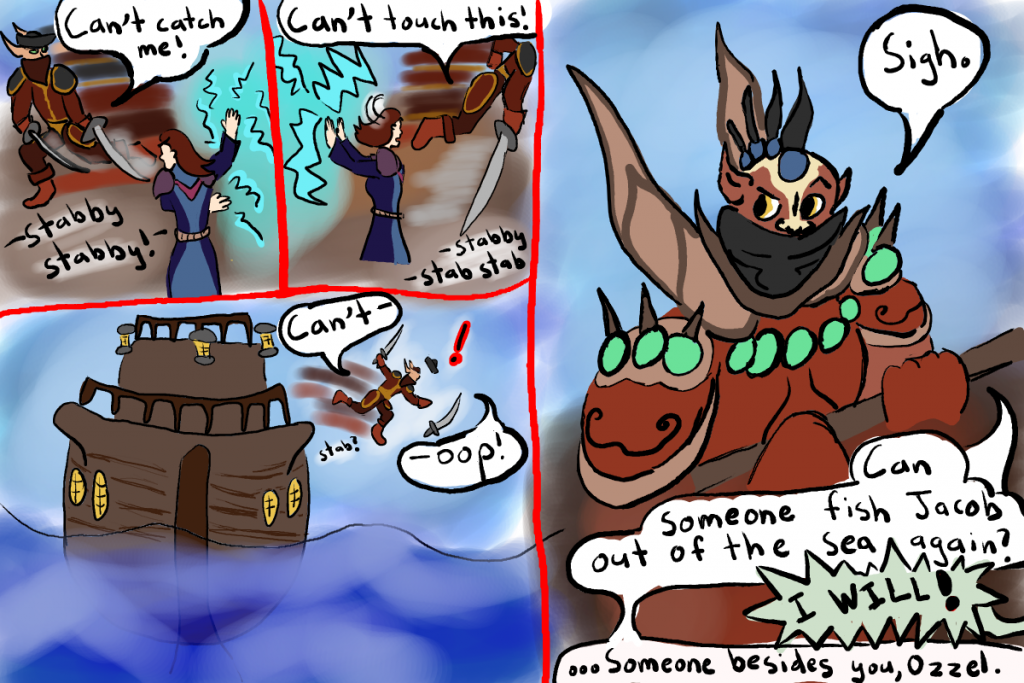 One can't make fun of Allardel without also making fun of Jacob. The two of them are like yin and yang!
This comic features the 8th boss encounter of the Battle of Dazar'alor raid, which is known as the Stormwind Blockade or as that damnable pair of ships with the painful water elemental that goes kablooey on the raid when someone isn't switching to fighting the little adds as they should. Ahem. Maybe another comic on that later. At any rate, one of the ships contains a mage that casts lightning around that you have to dodge. I think almost every raid member who plays on that ship has done what Jacob is doing here: using their speed boost and then running right off the boat by accident with it.
Ozzel also got a cameo for his fishing indulgence. I'm told there's an achievement to be had for fishing during this boss, but so far, none of us have been brave enough (or stupid enough) to try it.