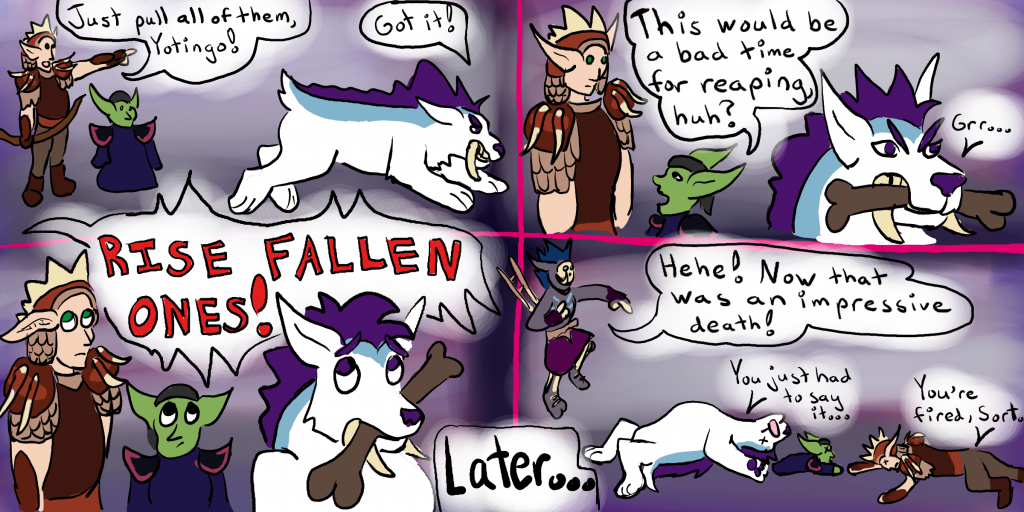 This is another almost-verbatim conversation while we were doing the Underrot dungeon during Season Two of Mythic+ in World of Warcraft. The mechanic for 10+ Mythic keystones was Reaping then. Reaping is a mechanic where all the ghosts of the enemies you slew rise up on Bwonsamdi's command to come kill you. It's a hectic couple minutes of fighting of sometimes up to 30 monsters at a time.
In this case…quite a bit more. And yes, Bwonsamdi said that very thing when we died.
The expression and stance of Ozzel in the second panel reminds me strongly of Calvin and Hobbes for some reason. Ozzel's armor never becomes less complicated or easier to draw no matter how many times he gets into a comic, either.